Finding a student job whilst studying at university can be a great way to make life more financially bearable whether you are away from home in student accommodation or at a university or college in your home town. Extra cash can be used to fund your studies, pay for daily living costs and – work hard, play hard – pay for leisure activities and socialising.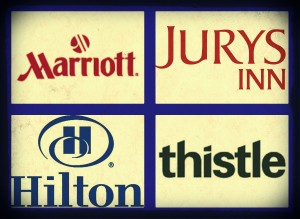 There are loads of opportunities out there that are available to students who fancy taking on a few hours a week working a part time job. Maybe you just want to take on some temporary seasonal work during the holidays. For example, if you fancy earning a few extra pounds over the fast approaching festive season take a look at our bumper pack of ideas for Christmas jobs. Seasonal and long term supermarket jobs are also worth thinking about; after all, there's no shortage of those throughout the United Kingdom and many of them are willing to take on cash strapped students.
But don't worry if the idea of an out and out Christmas job or finding supermarket work doesn't really do it for you. It wouldn't do for us all to like the same thing and if you are going to be working while you are at university, you might as well enjoy yourself while you're beavering away and building the bank account back up. If you think the hospitality and catering sector is your bag, why not consider possible jobs in hotels? Hotel jobs for students can be a great option because they offer flexibility and varied shift patterns, meaning you might be able to fit your work around your studies and other activities. Also, you just never know what that student job might lead onto in the future – that's down to you.
Which Hotels Employ Students In The United Kingdom?
There are many different types of hotels throughout the United Kingdom. For example, there are countless independently owned bed and breakfast establishments and guest houses all over Britain that employ part time and seasonal staff. These are all places where you could get student jobs and their vacancies are usually advertised locally so if you think you'd like to work in this type of more intimate environment, keep an eye out for local listings.
Alternatively, if there are B&Bs and guesthouses close to where you are staying, you could always be proactive and go and knock on a few doors to introduce yourself and pass on your CV, personally. Face to face can be much more memorable and impressive to your potential employer than just filling in an application form and posting it off.
Of course, there are also many different hotel chains that operate throughout the United and Kingdom and also overseas. Many of these chains provide student jobs and some even actively recruit young people for their entry level jobs. Some of these companies specialise in budget accommodation, others are mid range and then there are the high end hotels for guests who prefer the finer things in life. Could this be the ideal student job for you? Let's have a look at some of the well known chains where vacancies for students, young people and graduates might be available.
Travelodge Hotels
The Travelodge company manages over 400 hotels in the United Kingdom and employs over 6,000 people; could you be one of those 6,000 staff members? Travelodge hotels are all over Britain and many of them have opened up in city centres. This is perfect for students looking for hotel jobs because, obviously, many universities are in major cities. If your university accommodation is close by, it makes getting to and from work much easier and cuts down on travel costs, giving you more disposable cash to play with. Happy days.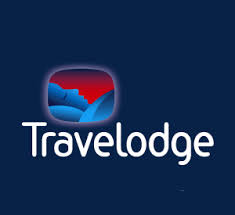 The good news for students – both 16 to 18 year olds and undergraduates – who are looking for hotel jobs is that Travelodge are committed to employing and training up young people from entry level. So, if you are a student who is undecided about going onto higher education, a position on a Travelodge training programme could be ideal for you. University graduates can also apply for full time, permanent posts in roles such as HR, customer services, IT and PR. If any of his sounds appealing to you, read more here about Travelodge.
Marriott Hotels
How do you fancy working for one of the more swanky hotel chains as a student? Marriott Hotels could be the route to take if that's up your street and they were named by The Times as one of best hotels to work for. This is not just any old student job!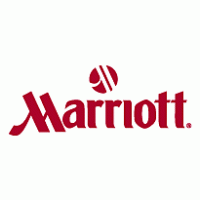 Marriott Hotels own 3,500 properties around the world so get your face in there and you never know, there maybe some overseas seasonal work available. In the United Kingdom, there are 50 Marriott Hotels and as they tend to be in cities, you might be able to find hotel work in your university city. If you are studying any qualification within hospitality, tourism or catering and would like to specialise in the more luxury sector as oppose to budget options, check out our company profile on Marriott Hotels where you will find further useful information and links.
Jurys Inn Hotels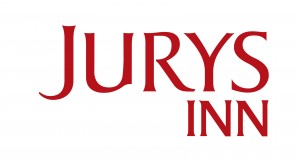 Jurys Inn originally started out in Ireland but they have since expanded to sites in England, Scotland and overseas, too. The company are committed to full training and development so a student job here could be good if you are looking to progress to a graduate career in the hotel industry. Jurys Inn have a dedicated graduate programme for those who have previous work experience.
Check out our company profile for more information about working in hotels as a student employee of Jurys Inn.
And there's more…
Other hotel chains that might take on students include Hilton, Best Western, Comfort Inn, Thistle Hotels, Premier Inn, Novotel and Radisson. And if you fancy working in a hotel but in a slightly more alternative environment, what about some temporary, seasonal work working for the Youth Hostel Association. This could be good for gap year students. And if you're looking to work abroad, what about hotel work in ski resorts or even on floating hotels. Yes, we mean finding work on cruise ships. Again, gap year students could get some valuable work experience in roles such as these.
What Type Of Hotel Jobs Are There For Students?
The beauty of the hotel and hospitality industry for students is that there is whole range of jobs you can take on at entry level if you have no previous experience.
Possible Entry Level Hotel Jobs For Students
So if you are looking for part time or seasonal work, examples of general entry level jobs at hotels are bar work and waiting on staff. For students with an interest in catering, general kitchen staff are taken on by hotels. If the accommodation is more in your line of interest, housekeeping and cleaning could be a good part time job. Or what about being a porter or meeting a greeting guests by working front of house?
And For Students Or Graduates Who Might Have a Bit More Experience…
As well as entry-level part time and seasonal jobs in hotels that students could take on, if you are doing a relevant qualification, have previous experience or you have already graduated, many of the well known hotel chains run internship and work experience placements as well as dedicated graduate programmes in the fields of HR, finance, IT and operations for example.
Hotel work for more experienced students or those studying within a relevant field might also be in the kitchens as a commis chef or specialist pastry chefs, for example. Bigger hotels will also recruit for their leisure facilities so if you are a student who is studying courses around the fields of fitness and beauty therapy, you could find posts and get some valuable work experience either towards your qualification or to make your CV look more impressive for after graduation.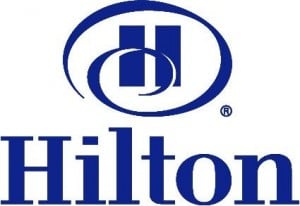 What Are The Advantages And Disadvantages Of Hotel Work For Students?
Finding a student job in a hotel is not just about earning a bit of pocket money to tide you through your time at university. There are many advantages to hotel work. Of course, what can be seen as an advantage for some is a disadvantage for others. With that in mind, let's have a look at the pros and cons of this line of work for students so you can decide if this is a good option for you.
Options For Seasonal Work
Students who don't want work to interfere with term time studies can work in a hotel as a seasonal member of staff. Many hotels and hotel chains recruit extra staff purely for the busy summer and Christmas months, for example. This means you could find seasonal work in a hotel close to where you live during the holidays, earn some money for the following term and not have to worry about going out to work when you return to university.
Flexibility
Entry level student jobs in hotels can give you the flexibility to negotiate shift patterns that fit your work around your university timetable. You could work part time, evenings and weekends and, by their nature, hotels will always need emergency extra cover at some time due to staff shortages or holidays. If you've got time on your hands and you need the money, you can take on extra work as and when. By the same token, if you have exams coming up for instance and you need study time, you may be allowed to swap shifts with someone else on your team so that you can work at a more convenient time.
Tips
Some hotel jobs for students will also bring in tips on top of your hourly rate. For example, bar staff, food and drink waiters and waitresses, housekeeping staff, porters. All of these jobs have the potential to bring in a good chunk of extra cash; provided you smile and build up good rapport with the guests and do a good job for them of course. Not all jobs provide opportunity for tips but some hotel chains will make allowances for that by giving a slightly higher wage for those jobs.
Training
Even if you are just doing a temporary, seasonal job or part time work while you're a student, if you are working for one of the hotel chains, it is still likely you will go through their training scheme for your particular job. This can be invaluable if you are thinking about continuing in this sector after graduation. And even if you intend to do something completely different, the skills you develop through vocational and professional training will always help you in any profession you choose, even if that's just developing your teamwork or leadership abilities.
Opportunities For Working Overseas
As we said above, many of the major hotel chains have establishments overseas as well as throughout the United Kingdom so if you like the idea of working abroad, there may be opportunity to do that through these bigger companies. This could be a good idea for gap year students or recent graduates.
Local To Your University
Many of the major hotel chains have now started to operate hotels within city centres as well as out of town. As many universities are within city boundaries, this means there could be a hotel that is local to you, therefore reducing your travel time and costs. If you are doing a part time student job and are only working a few hours a week, your wages can soon be eaten up just getting to and from work so the closer the hotel, the better.
Uniform
Smaller independent establishments will probably expect you to buy your own work 'uniform' but if you manage to get a student job with one of the hotel chains, then your uniform will probably be provided. So, no forking out money for extra work clothes and it takes away the dilemma of what to wear while at work.
Future Career Progression
Aside from the fact that a part time student job looks good on your CV when it comes to applying for future graduate positions, there is also the opportunity for career development within the major hotel chains.
So, even if you just start out at entry level doing the odd shift here and there, if you show a particular skill and enthusiasm for your role, the company may invest in you. This could be via a place on their dedicated graduate training programmes or, if you decide university is not for you, the hotel you are working at could well place you on their management training schemes.
There are many benefits to working in hotels for students so if you think this is something you would like to do whether you are a school leaver or you are already at university, click on the links above to check out the company profiles and see if there is something suitable for you.

Leave a comment
You must be logged in to comment on this article.