PART TWO – SORTING OUT YOUR TWITTER PROFILE
Welcome back Twitter job search students!
In Part One of our three-part blogpost on "19 Ways To Get Student Jobs On Twitter" we revealed some great ways to source student jobs on Twitter. If you missed that blogpost for some bizarre reason (or you need a little bit of a recap) then read about how to find student jobs on Twitter before moving on.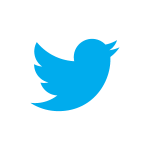 So, with the tips we gave you in Part One, you now have the tools in place to build a constant Twitter stream of wonderful student job opportunities falling right into your laptop (or mobile device).
Surely, once the employers find you, they'll love what they see on your Twitter account, right? You'll have a brand new student job before you know it, won't you?
Well, unfortunately, there's a bit more work to do sorry…
Finding student jobs is just the first stage of our job hunt. Now we need to make your Twitter profile look the absolute bees knees so that employers will get a great picture of why they should pick out you rather than anyone else.
We want employers to be falling over themselves and competing against each other to be the one who offers you a student job, so what do we need to do?
Let's get started with tip Number 7…
#7 – Sort Out Your Bio
You can use up to 160 characters in your Twitter bio – so make sure you use them well. If you want to get a student job then you need to make yourself sound interesting and employable as soon as a company comes looking at you.
For example, let's take a look at this Twitter bio: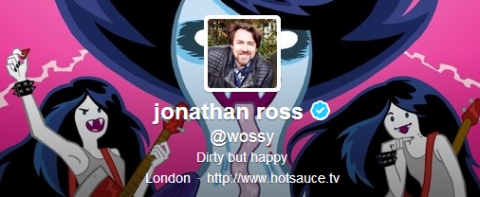 This fellow really hasn't made much of an effort at all. He's only used 15 of his 160 characters and he hasn't really given us any good reason why someone should offer him a student job. Can't see this Mr Ross chap ever amounting to very much…
On the other hand, here is another candidate who has managed to do a little bit better with his Twitter bio: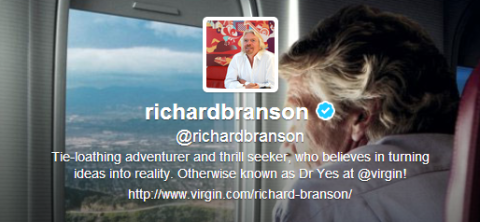 Mr Branson has managed to use 123 of the 160 characters that he is allowed in his Twitter bio (count them if you like, I only totted up quickly). He has also managed to tell us a bit about himself and made himself sound interesting at the same time. My guess would be that Mr Branson would probably at least be asked to an interview for a student job if anyone stumbled across his Twitter profile.
Your Twitter bio is also a great place to use keywords for the sort of student job or graduate career that you are interested in. Many employers will run searches on Twitter profiles to find potential candidates. Make sure you have a chance of being in those Twitter search results by including keywords related to the student job sector you hope to get involved in.
For example, if you happen to be looking for a graduate finance job in Liverpool then an effective, professional Twitter bio might run along the lines of something like this:
"Liverpool girl born & bred. Enthusiastic graduate with work experience in banking & accounts offices. Now keen to start an exciting career in the finance sector"
(That is exactly 160 characters – but make sure you swap out 'girl' for 'boy' if you are a male and just want to copy and paste that btw. You'll even have space for a full stop at the end.)
#8 – Use Your Real Name & A Professional Photo
Another step which will make you look much more professional and employable when looking for student jobs on Twitter is to use your real name and a good mugshot photo of yourself.
You may amuse yourself and your student buddies with a Twitter handle such as @foxychick or @HotStudmuffin (yes, both real ones, but they haven't updated for a while) – but it isn't going to look nearly so funny to a potential student employer.
Similarly, there is nothing that looks worse to an employer than a Twitter account that has the generic Twitter logo as a profile photo. Would you employ someone that looks like this?

Surely not!
Look how much better your tweets could look if you use a genuine photo (even if your account might not actually be 100% genuine):

#9 – Twitter Profile Design
You've got everything else right now on your Twitter profile but don't forget the last couple of tweaks you can make – which could make all the difference to a prospective employer.
Lose the generic Twitter background and select a slightly more individual-looking one to set yourself out from the crowd. You can choose a different theme – or, better still, upload your own completely unique design here.
And, while you are about it, you might as well round things off and set your profile off completely, with a lovely custom header section here. Twitter recommends dimensions of 1252 by 626 – but have a play around and see what you can come up with. It doesn't have to be over-complicated. For example, these guys have kept it pretty simple without coming to too much harm: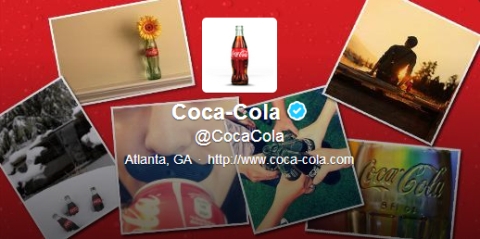 #10 – Keep Your Account Clean (Or Have Two)
Now that you've put some effort into getting your Twitter profile so pristine looking for the student job search, don't go and mess it up by filling up your Twitter account with irrelevant or inane tweets and lots of profanity.
If you want to ensure you are top of the pile when it comes to landing a student job then keep your Twitter account clean and professional.
If you have to, then you can always run two separate Twitter accounts…one for the more fun conversation that you want to have with your mates – and another completely separate one which you use exclusively for your Twitter student job search.
#11 – Link To Other Social Profiles
One last Twitter student job search tip before we leave you alone for another couple of days…
The more you build your profile in various corners online – and the more you link them together – the more chance you have that a potential employer is going to find you.
So….
Link your Twitter account to wherever else you possibly can on the internet. You can link your Facebook to your Twitter and your Twitter to your foursquare. You can connect your LinkedIn to your Twitter (albeit a one way street these days) and your Twitter to your Google+. Splice your Tumblr blog to your everyday blog. Pin your Twitter insta your Instagram….
Do whatever you can, wherever you can to make your online presence connected, professional and eminently employable!
Next Time On E4S….
Right then, that's it for Part Two of "19 Ways To Get Student Jobs On Twitter" so we'll let you take that all in and get on with sorting out your Twitter profile for maximum student job employability.
Putting It About A Bit – How To Grab An Employer's Attention

Taking Twitter To The Next Level

Leave a comment
You must be logged in to comment on this article.