Introduction to sports coaching jobs
Are you a sports fan or do you take part in a particular sport? Why not take that a step further by qualifying as a coach to help others, make some money, and further your career?

Whether you are looking to just get involved in doing some voluntary work in your local community or you are looking for some paid part time work that could eventually become a full time career, sports coaching could be a very rewarding option. It is the type of role that can suit students and school leavers alike and, the good news is, sport is increasingly popular throughout the United Kingdom so there is a lot of demand for people who want to do sports coaching jobs.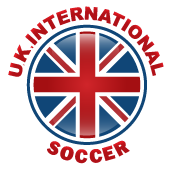 UK International Soccer
USA
Qualified football coaches to work on Soccer Programmes across The USA
Gap Year opportunity for qualified football coaches to work at our Spring Training Programmes, Summer Camps and Fall Technical Training Programmes in the United States of America.

Mark Warner
European Beach Resorts
Seasonal watersports and tennis instructor jobs
Spend a summer season working in a beautiful Mediterranean beach resort teaching your favourite sport. There are jobs for dinghy instructors, windsurfing instructors, water-ski instructors, wakeboard instructors, tennis coaches, and cycling guides.
What is a sports coach?
Sports coach jobs can be hugely varied but there are some aspects of sports coaching jobs that are similar whichever type of sport you choose to specialise in.

Sports coaches teach people of all ages and abilities, from school children right up to those in older age. If someone wants to get involved in a sport, you could be their coach, teaching them the different skills of that particular sport. Sports coach job could see you teaching individuals, small groups or whole teams, depending on the nature of your sport. And, depending on your sports coaching qualifications and how far you want to take your sports coaching career, you could be working with complete beginners, teaching them the basics, or you could be right up there, coaching at international level.

Sports coaching jobs mean you will help people in their chosen sport so that they can enjoy it safely and reach their full potential through your coaching. Sports coaching jobs could really suit students and school leavers because many sports coaches work part time hours d a lot of that work is unpaid. It can be a great way to get some practical work experience. Lots of sports coaching jobs are also seasonal roles, again, suiting students who have commitments in term time.

Of course, if you want to make a career out of this and really develop your sports coaching skills and qualifications, you could reach the highest level and start to earn six figure sums!
How to become a sports coach
So, if all of that sounds exciting and tempting, let's take a look at how you go about becoming a sports coach.

Sports coaching qualifications
To work as a sports coach, you must have the relevant industry-recognised sports coaching qualifications. These sports coaching qualifications are awarded by the NGB (National Governing Body) and there is a variety of ways you can earn these qualifications. As you progress in your career, you will increase the levels and, for reference, the NGB sports coaching qualifications are roughly equivalent to NVQ Levels 1-4.

There are different ways of going about achieving your sports coaching qualifications:
Sports coaching university or sports coaching degree You might already be at a university where you are doing a BSc Hons in Sports Coaching or a sports related subject. These courses give you an indepth knowledge but, before you can go out there and actually be a sports coach, you must still do NGB qualifications. A sports coaching degree will often incorporate these vocational qualifications into the academic side of the degree.
Sports coaching courses online Don't worry. You don't need to go the university route to do sports coaching jobs. High school leavers and those who have done further education can find part time or full time roles - paid or voluntary - and achieve their relevant sports coaching qualifications by distance learning, doing sports coaching courses online.
Sports coaching qualifications on the job Some roles will give you the opportunity to do sports coaching qualifications while you are working. This means you and earn while you learn. Seasonal sports coaching jobs such as summer camps work sometimes offer this type of ongoing training but you may need an initial level 1 qualification.
Sports coaching apprenticeships If you are a school leaver with a genuine interest in sports or one particular sport and you know you would like to build a career in that field, then you might want to think about doing apprenticeships in sports coaching. The level at which you will take apprenticeships in sports coaching to depends on your chosen sport. Some sports are more technical than others so it will take more time to develop sports coaching skills that will allow the people you are teaching to progress. Intermediate Level Sports Coaching Apprenticeships will allow you to become an instructor or teacher such as a swimming teacher, for example. Advanced Level Sports Coaching Apprenticeships mean you will be more qualified and you will be able to do sports coaching jobs such as senior instructor or head coach for a team, for example.
Getting experience in sports coaching - What are the requirements?
Depending on the sport you want to work in, competition for spaces on sports coaching courses and sports coaching jobs will vary greatly. For sports like football, for example, because the sport is so popular, you might find stiff competition. But, if your interest is fencing or table tennis, then you might not face as much competition.

The best way to get roles and demonstrate your commitment to your chosen sport is to do voluntary sports coaching. If you already have an interest in a particular sport, chances are you are involved with your local sports club in some way. Why not volunteer with them by helping out the senior coaches, perhaps working with the younger members of the club.

To work as an assistant coach, you need to be at least 16 years of age and anyone who works with children will need to have a Disclosure and Barring Service check.

As well as demonstrating your commitment to your sport, doing voluntary work to get work experience in sports coaching will also give you the opportunity to work out whether coaching and teaching really is the role or you.

Depending on how far you want to take your sports coaching career, once you have a lot of experience, you will have also built up a reputation. If you have had a lot of successes with your teams or individuals, rather than going out to look for sports coaching jobs, you may be approached directly by teams or individuals to go and work for them.
What are the duties of a sports coach?
So, you love your sports and you think you might like to do part time work, seasonal jobs or even graduate careers in sports coaching. What would your duties be as a sports coach? These will obviously vary, depending on the types of sports you are coaching but there are general duties that all sports coaches carry out. Let's take a look at some of those duties:
Plan and deliver appropriate coaching and training sessions. Sports coach jobs require you to create coaching and training sessions that match the age and ability of your team or individual. One size does not fit all so you will need to plan your sessions for the people you are currently working with. For example, you wouldn't plan the same activities for young children as you would with someone training for the marathon, would you?
Sports coaching means identifying needs and acting on that by adapting plans. Yes, you might have planned a series of ten sessions and expected your team or individuals to have gone through that methodically. Sometimes, it won't work like that and from observing and talking to your team, you will need to adapt those plans to get the best from your people. Everyone learns and progresses in different ways.
Arrange personal fitness programmes. This could be a tailor made fitness programme for an individual doing either individual sports or team sports. A personal programme that helps them to reach their full potential.
Give feedback, constructive criticism and praise and encouragement where needed. A good sports coach will communicate with their team or individual sportsperson, telling them where they are going wrong, what they are doing well, how they can improve. It doesn't matter what age of people you are working with. Everyone needs this communication in order to reach their potential.
Keep written and computerised records of your own coaching and the progress of those being coached.Keeping records of your own sports coaching and development as well as those of the people you are coaching means you can plan future sessions more effectively and you can also use these records when applying for future sports coaching jobs.
Keep yourself up to date with developments in your sport and the areas around it. Keeping yourself up to date with the latest developments in sports coaching techniques by doing sports coaching courses and other training can help you stay on top of the game so that you can pass on the latest innovations to those you are working with. By doing this, you can help others develop a knowledge of not just skills and techniques but also about sports psychology, nutrition and safety in training.
Promote your sport within the community Well, if you have chosen to do sports coaching jobs in a particular sport, that means you are passionate about it, right? So promoting that sport within your community means more people will take part and you begin to develop an awareness of it, encouraging others to get involved.
Take people to matches and competitions. Depending on where you are doing your sports coaching, you could be required to fetch and carry those you are coaching to matches and competitions both locally and nationally. Some sports coaching jobs might even see you taking your team or individuals abroad, too.
Find competitions and matches for your teams and individuals. This could be more difficult if you specialise in a sport that is yet to become more popular but you can liaise with other coaches and teams, locally and nationally, to try and set up competitions.
Try to get sponsorship agreements. Because a lot of sports coaching jobs are voluntary where you are working with the community, money can be tight. Encouraging local and national businesses to sponsor your team can help to pay for equipment, team kits, transport and facilities.
Where Do Sports Coaches Work?
So, now you have a general idea about what sports coach jobs involve, let's look at some of the places where you might work. Even as a student or school leaver, you could still work in many of the places listed below.
Sports coaching in schools - You could be doing sports coaching jobs, helping out or running after school clubs Some sports coaches also cover non contact time for teachers and if you are interested in seasonal jobs, some sports coaching companies run summer programmes in schools that you could get involved in.
Sports coaching with kids in community youth clubs. If your community has a youth centre, you could do sports coaching there and get some work experience.
Sports coaching jobs at summer activity centres. Across the UK, companies run activity centres for both school children and adults. Summer jobs could be available there and you can find out more about activity centre jobs in our article on the subject
Sports coaching summer jobs abroad in summer camps. How do you fancy working abroad for the summer? Summer camp jobs could be easier to come by if you have some sports coaching qualifications. Read more about summer camp jobs abroad.
Winter sports resorts. If you have the relevant qualifications, sports coaching in ski resorts and other winter sports resorts could be ideal.
Private sports clubs. If you have a local private sports club such as a tennis club, for example, or a sailing club, you could find sports coaching jobs in these places.
Fitness centres. And of course, some sports coaching jobs could be in your local gym or fitness centre where you could be a personal fitness trainer, class instructor or swimming instructor.
What Type Of Person Becomes A Sports Coach?
Even if you have an aptitude for a particular sport and a passion for it, not all sports people are cut out to do sports coaching jobs There are certain qualities that you need to have that will make sports coaching rewarding for you and for the people you are coaching. Would you be good at sports coaching do you think? Take a look at the qualities below to see if you match them.
Are you physically fit? As a sports coach, you need to set an example to those you are working with so you need to be physically fit, too. You will also be demonstrating certain aspects of your sport and you won't be able to do this if you are not in shape.
Are you determined? - Sports coaching requires you to have determination to get others to succeed and reach the best of their ability You might also need to show determination in securing sponsorship deals, too.
Have you got a genuine love of sports or a particular sport? Well that goes without saying, doesn't it? You need to communicate that passion to others.
Are you supportive? Not everyone you work with is going to succeed first time You need to be supportive so that they feel encouraged to keep on trying.
Are you patient? As well as being supportive, you also need to be patient in sports coaching. If someone doesn't get something right first time, be patient in working with them to help them perfect a new technique or skill
Are you flexible with your time? - Sports coaching jobs are rarely 9-5 jobs and that's why they're ideal for students and young people looking to work flexible hours. You could be working bank holidays, winter seasons and summer seasons, holidays, nights and weekends, depending on the type of sports coach you are. For people who don't want to be stuck with regular 9-5 work, sports coaching jobs could be ideal. Part time and seasonal work is very common in sports coaching.
Would you like to work abroad? You can work in summer holiday camps abroad or in ski resorts. If you take your sports coaching to a higher level, you might go abroad as your team or individual competes on an international level.
Are you willing to travel nationally? Some sports coaching roles could require you to travel around the UK, sometimes staying away for one or more nights depending on the distance and the length of the competition.
Are you a good communicator? Once you have planned all your coaching sessions, you need to be able to pass on those instructions in a way that your clients can relate to. You need to be able to adapt how you communicate, depending on the people you are coaching.
Are you good at forming relationships with people? Your team or your client needs to be able to relate to you and trust you as well as respect your ability to coach them.
Are you able to encourage inspiration and confidence and self belief?Sportspeople need these three things, as well as their talent, in order to succeed. Sports coaching requires you to be able to instil this in your team or individual.
Future Progress In Sports Coaching And Development
As a student or school leaver, if you have done sports coaching roles in any capacity and you think you could make a career from it, you could continue your development by doing a university degree. It is also possible to do postgraduate study in the form of an MSc in Coaching Studies.

Take a look at E4S student jobs and other roles to see if there is anything suitable for you in sports coaching or other related jobs.