Your Social Media avenues have most probably been used in a light-hearted approach during your student days. But there is scope to use them as an avenue for your professional and creative accomplishments.
You will also find that many companies are keen to hire students and graduates who can demonstrate an ability to use social media in a business context for internships and graduate jobs.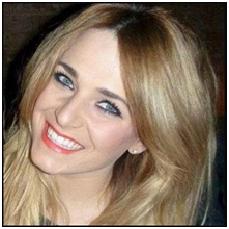 Online fashion retailer ASOS are supporters of using social media as a valuable marketing, customer service and conversational tool. Sedge Beswick, the company's social media executive, defines social media and gives us an insight on how to break in to the social industry and what her day-to-day role involves;
As Global Social Media Executive what does your usual working day entail?
I work in a number of social channels; constantly ensuring that ASOS are leaders and experts in all of our markets. I run the Social Schedule, keep an eye on the trends to ensure we're the first to pick up on features or the latest sites or developments and work on campaign ideas to make sure social is at the heart of everything we do.
Did you always know that you would work in Social Media?
Yes and no! It's the only thing I've ever really understood and have been interested in but when I was at university it was still very new, so I never really learnt anything on it or even understood that your job could be doing what I do. A lot of misconceptions are that I spend my day tweeting and doing nothing else, that's so far from what I do it's crazy. Although Twitter is a social avenue I work with it is only a small fragment of the social areas I cover in my working day.
Do you have any advice to students or new graduates who are thinking of a career in the social industry?
Set up a blog, this was something I was encouraged to do when studying at NTU (Nottingham Trent University) and I am so glad they did. I've had some wonderful opportunities from my blog. Once you start blogging you will never look back.
Put yourself out there, do product reviews, get guest bloggers in, run weekly features, promote yourself and blog out to brands.
If you feel you don't have enough time for a blog then set up a social channel whether it's a Tumblr account or a Flickr channel. This is the first place I go and look when I review CVs, there's nothing worse than someone promoting Twitter accounts on their CV when they haven't tweeted in months (sometimes even years!). Personally I find it so exciting to see that someone can spend their time really focusing on creating their online presence and stories; I like to know what your passionate and enthusiastic about.
It is however important to remember that social channels need constant TLC and dedication – it never sleeps, so you need to know that people can really commit to updating a social profile. I think LinkedIn is really important too, you have to sell yourself. Go get yourself some recommendations.
What stimulates you when you're looking for creativity?
Music 100% helps me. If I'm getting caught up on something then the headphones go in and my creativity starts to flow again. It's good to switch off and come back to things.
What are your favourite social media sites?
These change daily… I end up getting pretty addicted to new sites. I like to sign up to new bloggers who show promise of being really influential within the industry. A blogger who has a good social following and interaction is a bonus for me.
What do you see as the biggest barrier to adoption of social media? And how do you think people/firms can overcome this?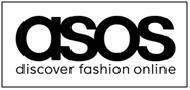 I am incredibly lucky; ASOS are leading the way with all things Social. In a lot of businesses it's about changing their mind-set and opening their eyes to the possibilities that are around social. For many, they simply don't understand it – However, the education of social is evolving and I hope it becomes clearer to the novice sooner rather than later.
A huge element of social media seems to be based around customer satisfaction but should companies – and customers – accept that you won't always get it your own way?
I love the role Social Media has on customer service, the immediacy, the simplicity. All of it! There's constantly new ways to evolve and develop too. I believe that if you genuinely have your customers at the heart of every decision that you make; online and offline, then you have nothing to fear.
What is it about your job that you love the most?
The thing I love the most about working in social media is that it's instantly rewarding, I know within a matter of seconds whether something has gone down well and whether it's been a success. I can take that insight and the learning's and immediately implements them into other pieces of activity – I hate to say it but I've become a numbers girl, I love looking at the reach, the revenue, the engagement. It's fascinating! It's a nice added bonus that I work for ASOS, it's a great place to be and I feel very passionately about the brand that I represent.
How would you define Social Media?
Social Media for me is an online dialogue between two parties – it's based on their needs and ours, you could say its social democracy.
Will social media become an integral part of sales and customer service?
As far as I'm concerned, it already is! I'm really big on the social service side of things, I couldn't think of anything worse than doing an amazing activation on social and not helping the customers along the way or picking up their queries. It's about the 24/7 engagement, social allows us to really foster relationships and advocate the brand… that in time, will increase sales.
Any additional tips or pointers you would like to share? 
Enjoy it and have fun! That's the only way you'll work out what works and what doesn't work for your community. You'll spend more hours on Social than you intended but you'll also learn a lot really quickly! I also feel it is important to read, read everything you can. Social is always evolving and reading helps you gain a real understanding of what's going on and where you need to focus your time and energy.
To keep up to date with the latest career opportunities at ASOS visit their careers page https://asoscareers.asos.com/

Leave a comment
Comments currently closed. Tough break.