Are You Using Pinterest?
Are you using Pinterest yet? If not, now could be the perfect time to set yourself up with an account so you can be part of one of the fastest growing social media networks in the world – and of course, E4S have a Pinterest profile so you've already got someone you can follow when you do join. If you have relevant boards, we'll definitely follow you back so we can continue to make our own boards more relevant.
What Is Pinterest?
Pinterest is an image-based social networking site for you to showcase all your passions, interests and just about anything that you feel is useful to you. All images link back to their original source so Pinterest can also be used as a visual bookmarking site, too. It's quick (if you don't use it as a procrastination tool) and easy to use and you might just land your perfect student job or graduate career as a result of following E4S on there.
To get started, Pinterest have produced a handy Pinterest 101 for all users but let's see how Pinterest can be useful for job-seeking students, graduates and E4S.
Pin
A Pin is an image that has been uploaded to the Pinterest network. You can either 'pin' from a site or upload photos directly to Pinterest. E4S pins a wide variety of images that we feel are relevant to young people, students and graduates. These include part time vacancies, full time opportunities, graduate careers, internships, seasonal work opportunities and student news updates.
And it's not all work, work, work. We know that while you are a student at university, you have to eat, drink, design your workspace, listen to music, watch films; you need to live. So while E4S helps you find the student job or graduate career you're looking for, we also like to mix that up with a few pins that might give you some tips and ideas to enhance your time at university.
Board
Pinterest is great because you can make it work for you. Anything you pin needs to be pinned to a 'board' and you can have as many boards as you want about any topic you want. So you might have a Career board, for example, where you can add relevant pins that match your ideal career. This could be new vacancies or any articles you've seen on E4S, career clothing, interview tips. Anything you like – they're your boards.
Repinning
Whoever you follow on Pinterest, their pins and repins will appear in your Pinterest stream. If you see a photo you like, you can click the 'repin' button and repin the image to one of your own boards. So if you see that E4S have pinned a job vacancy or a useful infographic that you like, you can repin it to one of your own boards. This will then appear in the stream of the people who follow you and, if they're also interested, they can then repin from you.
Repinning is a good way to show others more about yourself and it's also good Pinterest etiquette. You can't expect other pinners to repin your photos if you don't do the same and besides, there's always going to be someone who has spotted and pinned something you haven't. If it enhances your own boards, repin it. The E4S boards are packed with tips and photos that have been repinned from others, all with the aim of making the boards more useful for students and graduates looking for work.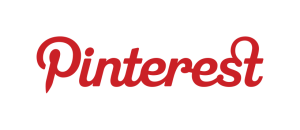 Pin Marklet
Your Pin Marklet makes life easier for you. If you are browsing a website and you see something you like, you can hit your 'Pin It' button and pin straight to one of your boards. The pin will appear on your relevant board and also in the Pinterest stream of your followers.
Following
Follow people and businesses that are useful to you. For instance, if you are reading this right now, you are in the E4S website and may be interested in finding a student job, graduate career, an internship, or you might just want to see how Pinterest can be linked with that. Follow E4S on Pinterest and, because you follow us, anything we pin or repin will show up in your Pinterest stream. If it's relevant to you, you can then repin it if you like.
As we said above, we have a variety of boards that make up the E4S Pinterest profile and we'll be adding more in the future. If you like everything you see, you can just click 'Follow All' and you will see everything we pin in your stream. If there are only a few E4S boards that are relevant to you, you don't need to have everything showing in your stream. Browse the E4S Pinterest boards and just follow the ones that interest you.
Here's what you will find so far if you click into E4S on Pinterest.
How To Find Jobs And Make Money
The E4S How To Find Jobs And Make Money board is packed with ideas of how you can be proactive in making yourself a bit of extra cash while you are a student at university. The ideas and opportunities on this board are not the more traditional jobs students can do. Follow How To Find Jobs And Make Money for some more alternative ideas. This can be anything from jobs you can do working from home to summer festival work. Each pin will take you to the relevant post on the E4S website so you can start to think about your next student job.
This board also has plenty of tips on how students and graduates can find work using other online social media outlets such as Twitter.
Top Employers
The E4S Top Employers Pinterest board is regularly updated with the images of those companies that do a lot of graduate and student recruitment through us at E4S. The posts advertised by these companies can be anything from graduate careers, internships, seasonal and holiday jobs for students and young people or work experience placements.
Not all of the positions advertised are in the UK; some are abroad (especially the agencies who recruit students and graduates to work in US summer camps), so expect to see some of these company icons popping up in our boards that feature other countries, too.
Follow this board if it's purely student and graduate jobs you are interested in. Many companies have fixed recruitment periods (for seasonal work in theme parks, for example) so we'll be using this board to let you know who's recruiting when. You could also make yourself Mr or Miss Popular by repinning the job updates for your friends and followers to see. After all, if they land a job from seeing one of your repins, they'll never forget you, will they?
Student Job News
Yes, there's always lots going on on the student job news front and at E4S, we like to keep up to date with the latest happenings. This could be anything from graduate job salaries being on the rise to warnings for students about money laundering scams to big supermarket chains such as Morrisons creating new jobs that students could benefit from.
This board is exactly what it says it is – all the latest, relevant news for students and graduates looking for any type of work. We are constantly writing articles on a range of news events and updates and these are pinned to this student job news board.
Internships And Volunteer
And speaking of student job news, 2012 and 2013 are the years internships were dragged into the spotlight by Labour MP Hazel Blears. Legislation to make the advertising of unpaid internships illegal means the nature of internships will change in financial favour of graduates and students.
Our E4S Internships and Volunteer Pinterest board will feature the companies who are offering internship posts to students and graduates. If you are reading a degree where you will benefit from an internship or if you are graduate looking to get build up some work experience to get your foot on the career ladder, follow the E4S Internships And Volunteer Pinterest board to see which companies are advertising internship programmes that could suit you. As with many of the other posts advertised through E4S, some of these internships and volunteer positions will be in the UK but others also provide exciting opportunities abroad – China, for example. If you are hoping to get a student or graduate placement abroad, you could combine this board with our country-specific boards.
Student Deals
Everyone loves a good deal – especially those deals that are reserved exclusively for students. Follow the E4S Student Deals board to pick up on any special offers, money-off vouchers and savings. We will be pinning offers and deals that we upload to the E4S website and also any other deals we come across online that we think students and graduates might be interested in.
Life is much easier if you can get as many free gifts and discounts as possible while you are looking for student jobs so if you see a deal you like, be sure to repin it so your followers can see it, too.
Infographics And Tips For Students
The E4S Infographics And Tips board is is a mixture of many topics. We repin infographics that will help students and graduates find jobs and careers. This might be tips on how to make the most of social media when looking for work, tips for keeping your finances in check and how to keep your finances ticking up while at university. There are interview tips, and, when you've landed the interview the males out there can impress with an Eldredge Knot in their tie.
Infographics are an easy way to condense a lot of information and convey it more visually. The E4S Infographics and Tips For Students board has infographics on making the most of your internships, how students and graduates are using technology and job trends. And if you're feeling the stress of university life, there's also a pinned infographic on this board that has a whole list of apps to help reduce stress in all aspects of life as a student.
Country Boards
The E4S Pinterest account features boards which focus on different countries and continents around the world. On the E4S website, we regularly post internships, graduate positions and seasonal work that students can take on outside the UK. If we receive any career opportunities in a country that isn't featured on our boards, we'll be sure to add it so you can not only view the job but also get a feel for what that country is like.
For example, if you look at our board about the United States of America, you'll see lots of images from all over the States but you will also see recruitment postings for students and graduates who would like to do seasonal work in US summer camps.
As with all of our other boards, these country boards will be growing all the time, both with photos from around the particular country and the positions E4S are advertising. If there is a country where you would particularly like to work, whether that's temporarily or permanently, why not follow the board so you can keep up to date with the latest recruitment campaigns and gaze at photos of your dream country. As soon as E4S receive news of a job vacancy or internship abroad, we'll post it to the relevant board.
At the time of writing, the E4S country and continent boards are Asia, Australia, Austria, China, France, India, Maldives, South America, USA and, for those who don't want to leave home soil to find work, of course we have a UK board, too. Make sure you keep coming back to look out for further additions in the future, so you don't miss out. You could always just click the 'Follow All' icon at the top and that way, you will see pins in your news feed from any new boards we add in the future.
Tech For Students
It's increasingly difficult these days not to use technology for life in general, let alone looking for student jobs and graduate careers. Our E4S Tech For Students board will give you tips on how to use technology not only to find work but to help with your studies, too.
And there are also those people who can't resist the latest gadgets and apps that become available. If we see them, we pin them!
University Campuses Of The UK
Well, as E4S works to try and find jobs for students and graduates, it made sense for us to have a Pinterest board featuring the university campuses of the UK. If you can't see your university, it's because we've not seen a pin for it yet. We'll be on the lookout for photos to keep adding to this board. If you have photos of your university on your Pinterest boards, follow E4S then we can follow you back and repin your photos to our boards.
High Flying Students
Are you a high flyer? Our E4S High Flyers Pinterest board celebrates student and graduate success and anyone who's just gone out there and achieved something great. Some universities are using their Pinterest boards to showcase their students and graduates. If we see them in the Pinterest stream, we'll repin them to this board. You might even see someone you know!
Words For Students
Sometimes, we all need some wise words to get us through the day. The E4S Words For Students boards have those positive 'pick me up' quotes to keep busy students and graduates on the straight and narrow. But we all need a bit of fun, too. The Words For Students board also has a few pins on there with little quotes and phrases that could raise a smile.
On the work front, there is a pin on the board that has a Confucius quote: Choose a job you love and you will never have to work  a day in your life. Start following E4S on Pinterest and you might just find that dream career or part time job that you enjoy so much, it doesn't feel like work. You just never know.
Room Style For Students
Whether you're in halls of residence, a shared student house or you've decided to stay living at home, if you feel like you need a bit of inspiration to make your room and study space a bit more imaginative and creative, the Room Style For Students Pinterest board is for you. While you're looking for jobs via the other E4S Pinterest boards, you can plan your dream room and buy what you need with all of your new found cash from your student job.
We've got everything on there from traditional bookcases, quirky cushion coverings and why sleep in a bed when you can sleep in a tee pee? And if you're yet to land a part time job or even a graduate career, there are loads of ideas on this board that only need your imagination rather than your cash. Use your old CD holders for bathroom storage or make coffee tables from crates. It's all there for you to start planning your study space.
Eats For Students
Who doesn't love a good meal? We all need to eat and this Eats For Students Pinterest board strips away the stereotypical image that all students eat beans on toast on a daily basis! On this board, you'll find the healthy, the not so healthy (but still yummy), vegetarian options, street food favourites, summer salads and winter soups. Okay, well we had to pin some stereotypes on there; there's a tasty looking doner kebab spit on the board somewhere.
Drinks For Students
Are you a beer enthusiast, a coffee freak, a cocktail expert or a wine boffin? If so, why not follow the E4S Drinks For Students board in combination with the jobs boards. From refreshing, fruity summer drink ideas to comforting, creamy hot chocolate drinks, most students will find something on this board to tempt.
Music & Film For Students
When you're not studying or looking for a job with E4S, let us give you some ideas for chilling out with the E4S Music & Film Pinterest board. Iconic photos, world music, famous film stars, this board covers all of that.
What's Next…?
Simple. Follow E4S on Pinterest. As well as helping you to find a job, we've got your student life just about covered.

Leave a comment
You must be logged in to comment on this article.