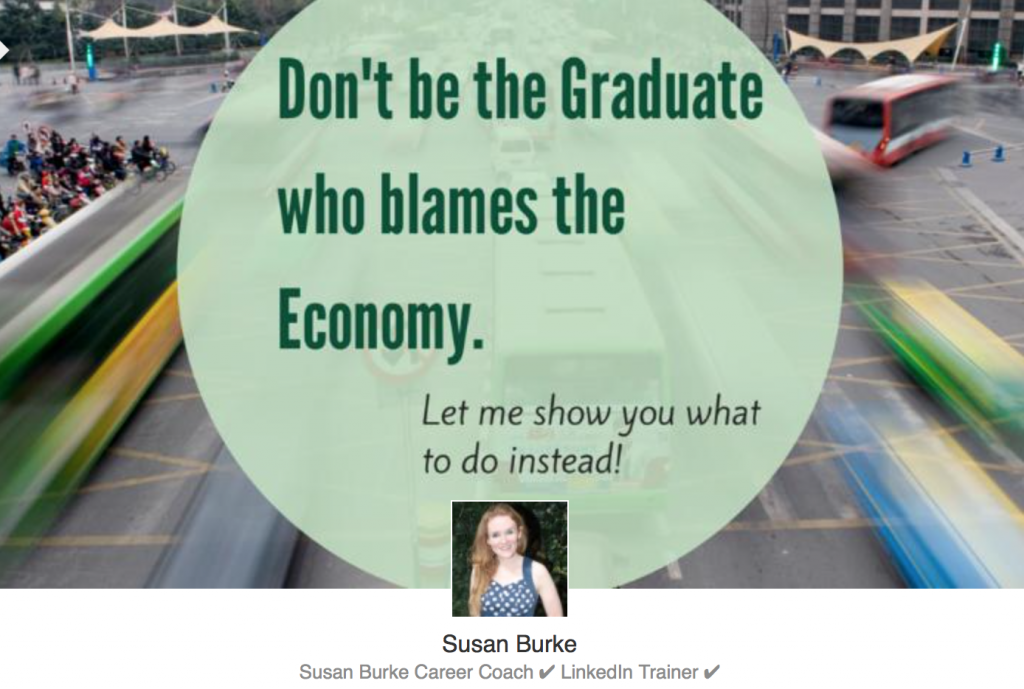 Yes it is scary after you leave uni particularly if you've NOT managed to secure that all important graduate job. So why I am mentioning this now? You have plenty of time left before you graduate – right? Well it depends… you need to start using your time wisely and applicable to students in Year 1 – yes even you!
You can blame your university, the economy, your careers adviser if you don't get that job. Guess what people do just that… in fact some manage to get it printed in the national press but I never see anyone really look at themselves to even consider IF they could be at fault!
What if we decided not to play the 'blame game' and instead take control?
Be honest & ask yourself:
Why oh why do we put things off that can really help us? (you know what I mean, it could be that CV, improving your linkedIn profile, getting relevant experience etc)
Why don't we ask those questions now when we could? (speaking to people in those jobs we love to do or if we are clueless seeking some advice?)
Why do we complain when we have sent over a 100 CV's out and received no reply, (wake up call – why did it take you over 100 CVs later to work this out – maybe it's your CV?)
At what point do we sit down and reflect on what is working and take stock and ask ourselves are we actually on the right path? Are we going in the right direction or just following a set route, which isn't actually working for us?
Are you actually seeing ALL of the opportunities available to you? Are you doing what you really want to do? Do you know what you want? How are you going to work this out?
What are you doing TODAY that will really help you to drive the future that you want tomorrow?
No excuses. No blaming others. Just take stock of where you are now.
DARE
Do one thing today that can get you closer to where you want to be tomorrow.
So you're a wannabe Journalist…make contact with a Journalist via LinkedIn or Twitter and ask for their advice or possible work experience, even find out more about how to apply for a job with their company!
Or you're already in the job you want, but want to get that promotion, or change direction? Maybe you need to boost your skills? Maybe you need to join a professional association or perhaps you just want to chat about it all with a professional careers coach…(oh by the way that's me!).
So once you've done your one thing, (don't overcomplicate it, just do it!) – post it in the Facebook Group,
Here is another opportunity for you:
Why not ask me a career related question in the Facebook Group? Just maybe, I could help you to move forward. (p.s that is what I do, I'm a careers adviser by trade.) You will be joining people from all over the world with one intention to get that Job!
The people who ask, are the ones who get ahead….are you going to let this opportunity pass you by or not?
A little about me!
My special gift is in inspiring and empowering YOU to HAVE it all; to get out there and TAKE it all. Trust me it is rarely handed to you on a plate!
I have to warn you though … I tell it as it is. Why? Because I don't want to 'pussy foot' around something that can literally, change your life. Life is about allowing you to live life on your terms. So what on earth does this mean? It means taking ownership and no more excuses. You can do whatever you want; take a year out before Uni, after Uni, not go to Uni, start a business, take a sabbatical, live in another country, even start a charity if you want to! Whatever you want to do is fine…but as long as you DO IT…this ain't no dress rehearsal baby! I'm about to be the best thing for your soon to be amazing future think of me like your best friend but with a little bit of tough love thrown in!
Check out www.susanburkecareers.com and join the FREE 7 Day CV Challenge www.7daycvchallenge.com today, don't waste a second, just do it!

Leave a comment
Comments currently closed. Tough break.