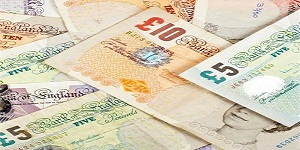 It's difficult to get a job. There are too many people looking for work – and not enough jobs. Chances are you'll apply for something.. along with 50 other people. So what can you do to make some money?
A conventional job is the most obvious thing to go for – but there are lots of other ways to earn some money. I've just listed a couple of things below.
Freelancing!
Can you write? Are you ok at researching? Can you translate or design? Everyone can do something – and freelancing is becoming more and more popular. The way it works is easy – loads of people and companies post "jobs" they need doing on freelance websites. Anyone that's looking for work can just look through all the jobs, and then bid for the ones they think they can do. If the company likes your bid, they'll give you the job or project which you then do.
You might be thinking that this is not for you, or maybe that you don't have enough skills or experience, but the chances are that you're wrong. There is such a wide range of projects and jobs available, and many of them just require someone with a bit of passion and dedication, and no other qualifications.
You may also be thinking that there is not that much work available on these freelance sites – think again! One example (Freelancer.com) has had nearly 1.5 million projects posted in the last few years, and every day get over 1000 new jobs!
How does it work?
Freelancer sites basically connect people. Employers can hire freelancers to do work in areas such as software, writing, data entry and design right through to engineering and the sciences, sales and marketing, and accounting & legal services. As a freelancer you would look through the site, find a job you think you could do well, and then bid for it. You have to persuade the company or person that you are the right person for the job in the bid – so you could bid less than other people, or show them you can do a better job. Then you just do the work (the jobs are all "work from home" jobs) and upload the work to the freelance website. Once the employer is happy they release your payment and you get your money directly!
Starting off
To start off, you need to register with the freelancer sites and build a profile on each of them (you can use pretty much the same profile if you want). Then it's just a case of looking through the work available and seeing what you can do.
What Freelance Sites are there?
1. Freelancer.com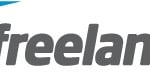 Freelancer is the world's largest outsourcing marketplace for small business – they connect over 3 million people and businesses and in the last 24 hours (I've just checked!), there have been 1705 new jobs posted. It's free to register and if you are awarded a job you only pay something like 5% of the earnings to Freelancer.com. So no upfront payments, and you only pay a small percentage if you start making money.
> You can register on Freelancer.com by clicking here
If you have skills and talent and are seeking independent work online, Elance offers access to qualified clients, a virtual workplace and guaranteed pay for great work. To help make delivering great results easier for you, Elance offers a suite of tools to help make your work life as efficient as possible. Elance on the balance of it seem to have projects which require a bit more skill and talent – but on the other hand the pay seems to be slightly higher for similar work.
> You can register on Elance by clicking here
3. People Per Hour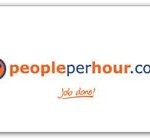 We've heard a lot of good things about People Per Hour. It seems smaller than both Freelancer and Elance, but there are a lot of great jobs which are being outsourced, and People Per Hour claims to have over 59,000 business clients. Posting a profile is free and once again you only pay a small percentage if you earn money through them. People Per Hour also offers a monthly subscription which gives you more benefits, but the free package should be an excellent place to start from.
> You can register for People Per Hour by clicking here



Leave a comment
You must be logged in to comment on this article.