It's all about apprenticeships – and the Government putting loads of money into creating apprenticeship jobs. If you haven't got a job, and are not studying, then an apprenticeship could be great.
Apprenticeships are supposed to be an excellent way of gaining qualifications and workplace experience. As an employee, you can earn as you learn and you gain practical skills from the workplace. So – you get training, qualifications, experience, and you get paid. Sounds pretty good – but how popular are apprenticeships, and would you do one?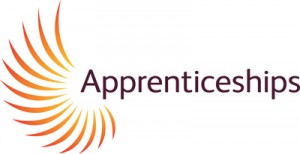 (Search for apprenticeships here)
- The minimum wage for apprentices is £2.60 per hour but a lot of employers pay more than this
- Once you have done your apprenticeship you stand a real chance of getting permanent
- When you finish your apprenticeship you will get a nationally recognised certification
Nearly 240,000 people started apprenticeships in 2009, which is an increase of 7% from the year before. It is anticipated that 2011 will have seen a much higher number still.
Would you do one?
(We know quite a lot about the apprenticeship scheme so pop into the forums if you want to ask any questions)

Leave a comment
You must be logged in to comment on this article.