Really want to find a summer job but don't fancy being cooped up in a stuffy office or a factory all day? Then why not start to think about braving the elements and taking a summer job where you can work outdoors for pretty much the whole time?
There are quite a few different types of outdoor summer jobs which students can do – working at festivals and other outdoor events, gardening, construction work, fruit picking, lifeguarding, summer activity camp work etc – but right now we're going to focus on marquee rigger jobs…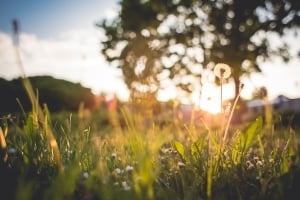 What Are Marquee Rigger Jobs?
Marquee rigging jobs are usually advertised by smallish independent firms covering specific regional areas. They provide a service of marquee hire – or large tent hire – for events such as weddings, parties, corporate events or for TV and film production companies.
As a marquee rigger you will typically help load up the marquee and other equipment at the company's base and then transport it to the event location. Once there, you and the rest of the marquee rigging crew will put up the structure and make sure that everything is safe.
At the end of the wedding or other event, you will then take down the marquee, put everything back away, and transport it back to the marquee rigging company's headquarters.
What Sort Of People Are Marquee Rigger Jobs Good For?
As you can probably imagine, marquee rigging work is no easy gig. Marquee rigging jobs are for people who are physically fit, very hard working and dedicated to the task in hand.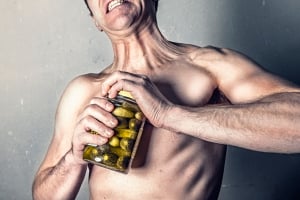 Unless you have previous work experience of marquee rigging then you'll also need to be able to learn quickly and be flexible and resourceful.
The hours can be long – typically over 40 hours a week – and there are usually early starts with the typical marquee rigger job. So, if you have your own car or can get to the marquee rigging company's base for 7am or before, then you might be at an advantage to other applicants in this field.
What Sort Of People Shouldn't Do Marquee Rigger Jobs?
Marquee rigging jobs are certainly not for people who can't get out of bed in the morning. As mentioned above, you usually need to make a very early start since it takes quite a long time to put up the marquees. And, you can be working well into the evenings and often at weekends too, so, if you are frightened of putting in the hours, the marquee rigging jobs are probably not suited to you.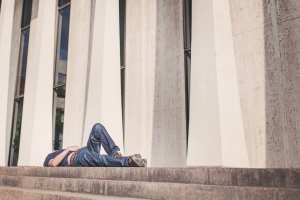 Also, you don't exactly need to be a gym rat who can bench press massive weight to be a marquee rigger, but you will need to be very fit to keep up with the pace.
How Much Can You Earn In A Summer Of Marquee Rigging?
Now, this is one of the major benefits of summer work as a marquee rigger. Because of the long hours mentioned above, coupled with handsome pay of up to £10 an hour for experienced staff, you can make thousands of pounds in just one summer. And, because you'll be working so much, you won't have bags of hours to spare where you can fritter all of your earnings away.
So, if you want to earn a ton of money – and keep yourself fit at the same time – then a stint as a marquee rigger should be just the ticket for you.
Which Companies Advertise Marquee Rigger Jobs?
There are loads of companies that hire out marquees and that need a great team of staff to rig them and derig them at events. There will probably be someone in your local area doing marquee hire services on at least a small scale, and we can't possibly hope to list them all here – but here are a few firms which we've advertised marquee rigging jobs for in the past.
The Stretch Tent Company
The Stretch Tent Company is a good place to start if you are a student in Milton Keynes or nearby parts of Buckinghamshire. They usually start to offer marquee jobs from around April onwards, and you can find out more about them and apply for any live vacancies on our company profile page for The Stretch Tent Company.
UK Events and Tents
Great for students in Bedfordshire, if you can get to Pulloxhill for a 7am start then you need to take a look at the marquee jobs on offer at UK Events & Tents. These guys have been in the business for over 15 years and, as well as hiring out marquees, they also provide furniture hire, luxury portable toilets, refrigerated trailers, generators and power facilities, as well as catering, bar and staffing services.
Take a look if there are currently any marquee jobs up for grabs at UK Events & Tents.
PapaKåta
PapaKåta are in a niche in the marquee rigging business. This company, based in High Wycombe, hire out tepees and traditional pole tents for weddings, birthday parties, corporate events and festivals. They have been around since 2006 and have now worked on over 2,000 events. You can get more info about the brand and apply for live marquee jobs with the company by visiting our PapaKåta profile.
What Skills Can Marquee Rigging Jobs Add To Your CV?
Here are just some of the skills and qualities which you can add to your CV after a summer of marquee rigging:
Team worker
Hard working
Don't mind working long hours
Organised
Dedicated to the job
In Summary – Marquee Rigger Jobs For Students
In summary, here are some of the pros and cons to working as a marquee rigger at events:
Marquee Rigger Jobs – The Pros
Earn thousands of pounds in one summer
Keep fit
Working outdoors
Learn new skills
Meet new people
Challenging but rewarding work
Get a tan (not guaranteed)
Marquee Rigger Jobs – The Cons
Working outdoors (sometimes in the rain)
Physically demanding work
Long hours
Early starts
Not much free time for partying
Of course, some of those cons will be pros for the right sort of person, so, if this all sounds like a fantastic summer of work for someone like you then check out any vacancies being advertised in your area on our site now by the companies above. Or get googling to find out who your local providers of marquee services are and get in touch with them well in advance of the summer. If you contact them early enough then chances are that they may still be looking for more staff to fill their team this summer…
But, if the cons outweigh the pros for you, then maybe this line of work just really isn't for you, but you could always check out some other options for Student Summer Jobs In The Great Outdoors. Surely there must be something suitable for someone like you…

Leave a comment
You must be logged in to comment on this article.