Introduction To Travel, Tourism & Leisure Apprenticeships
Tourism & leisure is a huge sector, providing a very wide range of opportunities to cater for almost every taste, and, even as an apprentice, you can earn anything from £80 a week to over £300 a week depending on which area you specialise in and which travel or leisure company you are working for. Once qualified, you could receive a salary of up to £30,000 if you land a tourism job or leisure role in a good location.

If you are keen to work in tourism or leisure then you have a number of apprenticeship options open to you. Leisure, Travel & Tourism apprenticeships come in many different guises - and we'll take a look at some of the most popular types of apprenticeships in tourism which you can do further down this page.

However, if you already think you know all that you need to know about apprenticeships in tourism and leisure, then skip the reading and get applying for some of travel & tourism apprenticeships listed below.

More info
JCA Apprentice Food Service / Kitchen Porter
Shropshire
12 months
As a Kitchen Porter/Food service apprentice you will be enrolled on the new Trailblazer apprenticeship scheme- Hospitality Team Member, specialising in food and beverage service. This apprenticeship will give you the opportunity to work towards a level 2 NVQ in Hospitality.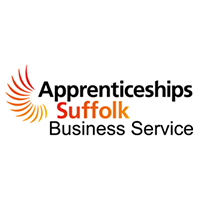 More info
ASBS Tourism Apprenticeships
Suffolk
12 - 24 months
Apprenticeships Suffolk Business Service provides impartial advice on what apprenticeship options are available to students in Suffolk.
They have a wide selection of travel and tourism apprenticeship programmes available in the Suffolk region.
Different Types Of Leisure, Travel & Tourism Apprenticeships
As a sector, leisure, travel & tourism lays claim to possibly more different types of apprenticeship than any other. Just a few of the different sorts of travel, leisure and tourism apprenticeships you might see advertised here on e4s include:
Activity Leadership Apprenticeships

Activity Leader Apprenticeships are not just about adventurous activities like zip wires, you'll also learn about people management too.

Apprenticeships in Travel Agents

Major travel companies like TUI & Thomas Cook as well as smaller independent travel agencies could offer apprenticeships in travel agents.

Cabin Crew Apprenticeships

As a Cabin Crew Apprentice you'll learn how to keep flight passengers comfortable and safe whilst seeing more of the world yourself.

Coaching Apprenticeships

Love sport? Then why not enrol on a Coaching Apprenticeship and teach kids football, cricket or other sports at schools, youth clubs, leisure centres and sports clubs?

Instructing Exercise & Fitness Apprenticeships

Similar to Coaching Apprenticeships, you could find an opportunity as a work as a fitness instructor or gym instructor on an Instructing Exercise & Fitness Apprenticeship.

Leisure Management Apprenticeships

A great way into managing in an exciting environment is to get yourself onto a Leisure Management Apprenticeship at a leisure centre, swimming pool or local gym.

Leisure Operations Apprenticeships

As a Leisure Operations Apprentice you could work as a recreation assistant, leisure assistant, maintenance operative, groundskeeper or in other operational roles at holiday parks, leisure centres or caravan sites.

Outdoor Programmes Apprenticeships

Love the great outdoors and leading activities? Then an Outdoor Programmes Apprenticeship will be great fun as well as providing you with strong and transferable qualifications.

Playwork Apprenticeships

Work as an play centre assistant or assistant play worker in a children's play centre. This will involve a supervisory role of a team if you become a senior playworker.

Spectator Safety Apprenticeships

Sign up for a Spectator Safety Apprenticeship and make sure everyone at sporting events is looked after. And, you'll get into football matches, rugby games, tennis matches or other big sporting events absolutely free!

Sporting Excellence Apprenticeships

Do you have what it takes to become a professional athlete? If you are aged between 16 and 18 then a Sporting Excellence Apprenticeship could be your perfect track into a career.

Sports Development Apprenticeships

Apply for a Sports Development Apprenticeship and work with local communities to get young, disabled or disadvantaged youths involved in sport.

Travel Services Apprenticeships

Help travellers to plan their holidays and business trips or work as a travel rep in overseas resorts with a Travel Services Apprenticeship.
As you can see, there is plenty of variety with apprenticeships in both leisure and tourism. Some are for indoor type people - and others are for those of you who are keen to work in an outdoor environment. Some are for the real sporty types and other tourism apprenticeships offer a more sedentary way of working life. Some apprenticeships in travel and tourism are designed for junior jobs - but you can also qualify at a higher level and move into senior roles in travel and tourism after completing other types of apprenticeships in tourism. You can work in activity camps in the UK or at summer camps all over the world.

Every single one of the different types of tourism and leisure apprenticeship will be different in scope - and could set you up for different sorts of jobs once you've completed your programme and qualified.

Different Levels Of Tourism & Travel Apprenticeships
Most tourism, leisure and travel apprenticeships are, for now, at the intermediate and advanced level - ie. at the time of writing, there are not many options for higher level tourism apprenticeships. Hopefully, that will change in the future and more tour operators and other travel and leisure companies will start to offer Higher Level 4, Higher Level 5 and even Higher Level 6 apprenticeships over time.

For now, though, you can do apprenticeships in leisure and tourism specialising in Activity Leadership, Cabin Crew and Leisure Operations at Intermediate Level 2. You can also do tourism & leisure apprenticeships in Coaching, Exercise and Fitness, Playwork, Spectator Safety and Travel Services at Intermediate Level 2 - and then progress to Advanced Level 3 if you enjoy those courses and perform well enough.

At the moment, though, the main leisure apprenticeships such as the ones in Leisure Management, Outdoor Programmes, Sporting Excellence and Sports Development are exclusively at the Advanced Level 3.

Apply For Leisure, Travel & Tourism Apprenticeships In The UK
There are plenty of travel and tourism apprenticeships in London, but the sector doesn't just revolve around the UK's capital - you can find apprenticeships in tourism and leisure all over the country!

And, thankfully, you don't need to travel anywhere at all to find the best opportunities in your area because we've listed all of the latest opportunities below.

Apply for some of the current leisure, travel and tourism apprenticeships we are advertising right now!