Supermarket jobs are a bit of a staple when it comes to student work. And, for that very reason, we've written on this blog before about the best ways to find supermarket jobs in the UK (see link at the end of the article) - but, it's not all just about the money is it?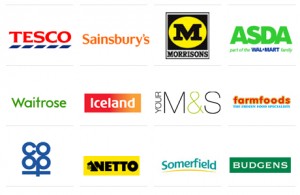 As well as bringing in the dosh while you are at college or university, a part time supermarket job also provides a variety of skills that students can use to embellish their CVs and make them MUCH more employable after their studies are finished.
And, if you are in the market for a supermarket job yourself, then are also some further considerations over and above both the pay per hour, full time salaries and employability skills which you might need to throw into the mix before you decide which particular supermarket chain to work for.
Most of the different supermarket companies in the UK provide little extra sweeteners
and incentives that they hope will provide potential applicants to come and work with them rather than their rivals. It might be staff discounts within store or a bit of money off your bill when you shop or eat with one of their partners. It could also be a generous pension package – or a subsidy on buying a bicycle if you fancy travelling to work in a eco-friendly and non-petrol-guzzling way…
Although you should never apply for jobs purely based on the benefits and rewards that supermarket companies might be throwing at you, there are plenty of ways that businesses have found to persuade the best staff to apply for their supermarket jobs rather than hit up their competitors for vacancies.
So, let's take a look at what some of the major players have on offer which might help you to choose which supermarket in your student area deserves to have a hard working individual on their payroll…
Supermarket Job Perks
Asda
Asda offers a 10 percent discount to all staff as soon as they have worked with them for at least 12 consecutive weeks. However, Asda also offers the staff discount to special 'Seasonal Colleagues' who can work 8 weeks a year without needing to reapply for jobs with the supermarket. Those roles are perfect for students who want to work during the Summer, Christmas or Easter holidays without the hassle of making new applications each time – and it' great to know you'll still get your shopping 10 percent cheaper whenever you are working with them as a seasonal colleague.
Graduates at Asda can look forward to free eye tests and discounts on airport parking, travel insurance, and at certain restaurants and cinemas. They can also get benefit from Asda's annual bonus scheme, sharesave plan and stakeholder pension.
(Apply for jobs at Asda today)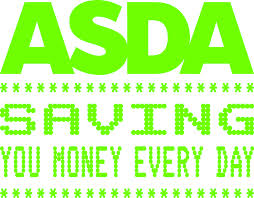 Tesco
As well as paying very competitive wages for supermarket jobs, Tesco has a nice complement of little Tesco Extras to persuade you to whistle while you work.
Like Asda, Tesco also offers staff discount via their Tesco Privilegecard scheme. Again, employees gain access to 10 percent discount on most goods in the supermarket, but you will have to work for 6 months before receiving your card. Once you have it, you will also be able to build up Tesco Clubcard points whenever you shop with it.
For anyone looking to build for the future, Tesco have dedicated share schemes for employees that stay with them for a certain amount of time. After three months working for Tesco, you can join their 'Buy As You Earn' scheme where you can buy shares in the supermarket at market price every month. The money is deducted straight from your wages and is discounted for tax and NI, meaning that you effectively get cheap shares in Tesco while you are working with them.
If you stay with them for over a year, then you'll also be entitled to a profit share every February (held in shares rather than paid immediately in cash.) Another savings incentive for Tesco workers who've been with the supermarket for more than a year, is that they can put away up to £50 a month for set amounts of time and gain tax incentive when the term is up. If you do this, then you can use the cash to buy shares at 80% of market value, meaning that you pick up shares in Tesco at knock-down prices.
Some of the other Tesco staff benefits and rewards include exclusive discounts on theme parks, travel, gym memberships and health costs.
Sainsbury's
Sainsbury's probation period for staff discount in their supermarkets is 6 months, the same as Tesco's – and, again, the amount of the saving is 10 percent to anyone who has worked there that long.
Sainsbury's also have an 'Extra Colleague Benefits Programme' which gives staff (and in some cases their families too) reductions at participating shops, gyms and places of interest.
Another incentive that Sainsbury's offer to staff is an interest-free loan scheme to help you spread the costs of buying an annual Travelcard. And, if you are close enough not to need a train or a bus, then one other perk of a Sainsbury's job is that you have access to their Cycle To Work Scheme.
(Apply for Sainsbury's jobs in your area now)

Morrisons
The Morrisons staff discount card also gets you 10 percent off your shopping in the supermarket – but, unlike some of the other employers, you are entitled to the discount as soon as you start working for them. What's more, Morrisons will even give you a second card that a member of your family or one of your mates can use.
The Morrisons Share Save Scheme is very similar to the Tesco 'Buy As You Earn' scheme mentioned above, and is a great way to lay down some investment for the future.
Other perks that a supermarket job at Morrisons will bring you include discounts and cashback deals with a variety of partnering retailers and restaurants.
(Check out our full company profile for further details about work at Morrisons)
Waitrose
As part of the John Lewis group, employees are not employees…they are John Lewis 'partners'. And, as partners, the people who work for Waitrose or any of the other John Lewis companies are entitled to the following benefits and incentives (amongst others):
Staff discount at Waitrose and John Lewis on most items (after 3 months)

Subsidised dining facilities

Travel discounts

50% subsidy on certain tickets to events

50% subsidy on museum and exhibition entrance prices

Ad hoc deals with hotels, amusement parks etc

Annual bonus as a percentage of your salary
(Read more about supermarket jobs at Waitrose)
—————————————————————-
So, there you go! That's what some of the major runners and riders in the world of supermarket jobs are offering to students who fancy signing up with them for a stint of work.*
If some of these benefits have got you interested in supermarket work as a possible option for earning some cash while you are studying, then find out all about how to get the job you are looking for now on our Complete Guide To Supermarket Jobs For Students!
And, don't forget to subscribe to our student jobs blog for updates about all sorts of other student job vacancies and advice on finding the best opportunities for part time work and graduate careers all over the UK.
*To the best of our knowledge, all details are correct at the time of writing – but, as these sorts of schemes are always subject to change, please check for updates to a particular supermarket's rewards and benefits packages by visiting their own careers websites.

Leave a comment
You must be logged in to comment on this article.