You want a job – you've found a position, and you're ready to apply for it. Great. Now, you have to write a cover letter and attach your CV. It's a good idea to tailor your CV for the job you are applying for – and that's what other people who are applying are probably doing.
So –  you edit your CV and make it as relevant as possible for this vacancy. You put more emphasis on your relevant qualifications, experience and interests  and make it sound like you are 100% suited for the job.  But again- other people applying for the job might be doing this as well.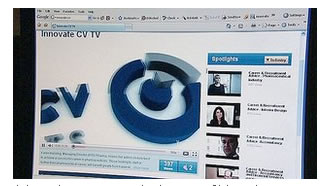 What you really is to stand out more than anyone else. You want the employer to look at your application and think that you're the one they need. This means your application needs to be the absolute best, and needs to definitely be better than any of the others they get.
You can make your application stand out in lots of ways – and one of them is by doing a video CV. They are easy to create – and help by doing the following:
a) Shows you are willing to do more to get the job than other candidates.
b) Can give employers an insight into your personality, characteristics and interests.
c) Shows your communication skills.
d) Makes it much easier to demonstrate your passion, reasons for applying for the job and other skills you may have.
You can make a video CV on a variety of sites, and all you need is a webcam –  either connected up to you laptop, or you could use the one on your phone. Upload it to a CV site or even just youtube and you're ready to send the link to the company offering the job!
We're going to do a tutorial on making a video CV soon, but would you make a video CV yourself? If you need any help get in touch…

Leave a comment
You must be logged in to comment on this article.