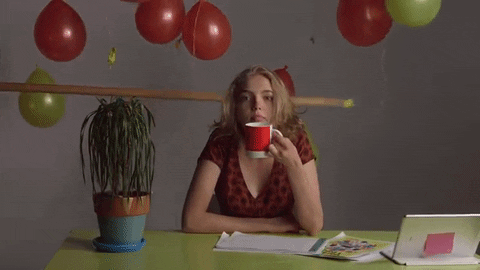 Who'd have thought the day would come and go quite this fast – the teary goodbyes, the snooping around at your coursemates' parents, the gown pic with the Instagram caption you definitely didn't spend far too long trying to think of.
It's official. You're a graduate, Harry.
And soon enough – hey, maybe not the morning after the ceremony, go enjoy yourself – you're going to be looking at writing that interview-winning graduate job cover letter, the one that gets you that bit closer to having control over where life takes you next.
University will have grown you in more ways than you probably think, and a good graduate cover letter is something which will reflect that.
Now, as with anything, and as with any cover letters you'll have written in the past, there are some definite do's and definite don'ts.
Some of these change when you enter the grad job market.
From our experience at E4S, where we deal with employers and applicants every day, we've found that at this level the content of your cover letter starts to become just as important as what you put on your CV.
So it becomes that bit more crucial now to get your personal pitch just right. But don't worry – we've got your back. Follow our tips for writing a cover letter after university and you can't go far wrong:
DO talk about experience away from your course and what it has taught you
An employer is looking to employ a person, not a catalogue of university modules and results. Throw in any experience you've got through internships, work experience placements or volunteering.
Even if you think you might be reaching, it's important to get across that you grasp the importance of things like responsibility and teamwork, alongside your status as an academic genius, of course. Make sure you're saying what the experiences gave you and not just listing them.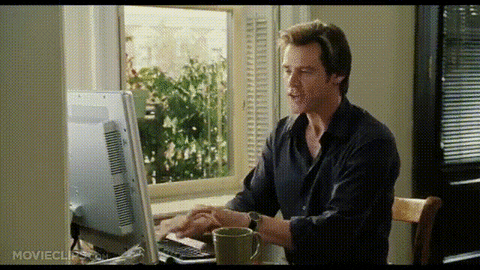 DON'T make the letter longer than a page
One minute you're wondering what on earth you could actually write down, the next you're frantically trying to push down a mountainous word count – takes you back to those unforgettable nights spent with your essays, doesn't it?
Overlength is probably the biggest cover letter killer, which is why it's important to sketch out what you'll be writing first. A bit of proofreading after – from a friend, or even from listening to your letter put through some automated speech software – will also help you cut through the waffle, and help you identify any spelling, syntax and grammar mistakes in the process.
DO include dissertation/project topics if relevant
Used effectively this can be perfect – it combines your academic achievement with the individuality shown in your topic of choice. This will work especially well if it's within the same field, though it doesn't necessarily have to be. You probably spent hours upon hours slaving away at that thing, so it makes sense to earn some of that time back.
DON'T address them as 'Sir/Madam'
This might have worked in the past, but you're now looking to stand out as a professional, and if you haven't found out the name of the person (or department) you're applying to, you can guarantee another candidate will have done so. Try ringing the company in advance to find out who to address the letter to if it doesn't say on their site.
DO your homework – read roles carefully, find out about the company
At this level you have to really demonstrate that you know who and what you're applying to. Find out something about the company or organisation, especially what they're up to currently, and make sure you're 100% about what the job entails. Doing your research will also mean that you find you will only be applying to roles you are suitable for, and that match your own requirements.
DON'T duplicate cover letters
Sure, you're naturally going to develop a way of doing things if you write enough of these letters, but recruiters will be able to tell a mile off if you're just copy-and-pasting a template. Because each company and each role you apply to will be different, so too should each cover letter. It is, after all, a small amount of effort to spare if it means you end up getting the job in the end.
DO give the cover letter structure
It's a letter addressed to a person, rather than an office, so it should read like one. There's no one size-fits-all, but you should typically start by saying how you found the vacancy, naming the company and job title, and expressing your enthusiasm. The end of the letter, meanwhile, is where you mention any attachments (including the CV), and finish with a positive statement affirming why you're perfect for the role.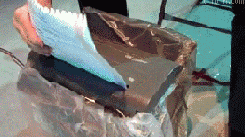 DON'T be too informal
It's tempting when you're trying to stand out to veer too far into colloquial language, but try to keep it professional, without being too stuffy. You probably wouldn't turn up to an interview in your pyjamas, and the same logic applies at this stage in the process. If you are turning up to interviews in your pyjamas, you might want to check out our special page on interview advice.
DO elaborate on your CV
You're allowed to repeat things from your CV – just not too much. On your cover letter you can add the necessary context that positions your skillset relative to that one employer you're applying to, and that means you will occasionally be saying things twice. As long as you avoid using the dreaded 'refer to my CV', you're okay.
And most importantly, DON'T… give up hope
At E4S, where we post new jobs selected specially for students and graduates every day, we know better than anyone that this particular segment of the job market is incredibly competitive.
Sometimes you'll get the interview you want, sometimes you won't, but as long as you keep your head up and keep moving you'll stay on the path to success.
Plus, every time you write a cover letter, or redraw your CV, you'll find yourself getting better at it, so there really is no such thing as a waste of time. You'll be shaking hands and setting your alarm for the bright and early hours in no time. Good luck!
-
Follow E4S on Twitter and Facebook for more careers advice
[Benedict Tetzlaff - Deas]

Leave a comment
Comments currently closed. Tough break.