What Career Should I Choose?
What is the best career for me? What job suits me? What career path should I take? What job would be the most rewarding for someone like me? What happens if I end up stuck in a career that I hate?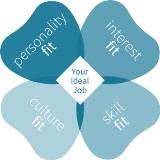 All very good (and important) questions! But ones where it isn't always easy to give an immediate answer. Some people almost seem like they are born with a particular career path that they are heading towards. But, more often, students, graduates and other young people don't have a fixed and focused idea of which career path is the right one for them.
If you are at a loss as to where your future career path might lie, then you might need to think about doing some form of career test to find out what sort of jobs would suit you best.
There are a number of companies and organisations that will provide a career test for students – indeed some websites even provide free career tests – but, the paid versions are usually worth the extra outlay for the better and more detailed information that they provide.
Let's take a look into what online career tests actually are, and whether they might be useful for you in deciding on a career.
What Is A Career Test?
A career test (also known as a career quiz, a job test, a career assessment, a career questionnaire, a career path test, a career finder test, a careers choice test – and by a seemingly endless variety of other names…) is a series of questions which you can answer (honestly) to help you work out what sort of jobs and careers you might enjoy or would excel at.
The questions in a careers test draw out information about your personal attributes, such as your interests, activities, life values, general preferences, motivations, aptitudes and skill set – and then use your answers to match you up to a shortlist of career paths that you should consider.
Career tests can be be carried out by your careers advisor or careers service if they have the facilities to hand, or you can find a number of website that offer online career tests. One particular careers test provider that we've had a lot of good feedback about is Career Clover.
Why Should I Take A Career Test?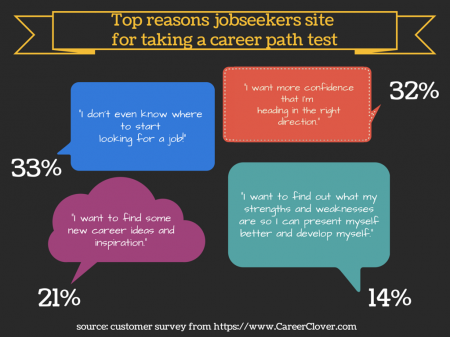 Taking a careers quiz can be a great way to narrow down your career choices. A good quality careers test can help you to rule out a few career options, but can also suggest some other career ideas that you might not have even considered – yet which may be the perfect job for your future.
A good careers test can help you choose a career which is completely in tune with your own particular goals and talents, so that you don't end up stuck in a job you hate for the rest of your life.
Finding the right job is fundamental to your work/life balance and happiness, so it's worth taking the time to answer a few career test questions to make sure you are choosing the right career.
How To Choose A Career With Job Tests – Free Vs Paid
Free Online Career Test Versus Paid Career Tests
Free online career tests are certainly out there to be found, so, if you don't want to spend just a few quid to help you choose your ideal future career, then you could google for the latest websites offering such services free of charge. Try searching on terms like 'free career test' or 'free online careers tests' and you should find a few career options (it's difficult to link to the latest ones as those sorts of websites do tend to come and go on a regular basis.)
Many of the free online career test websites will also try to catch your eye by appealing to your boredom threshold. You will often see free career quiz sites which say that the whole assessment will take just 10 minutes of your time. Don't be fooled by such claims – you will only be selling yourself short if you think that an anonymous website can find out what career would be perfect for you in just 600 seconds!
So, if you don't mind spending a little bit of time and money finding the right career then you will get a much more comprehensive and accurate career test results if you use a quality, reputable paid service rather than a free version.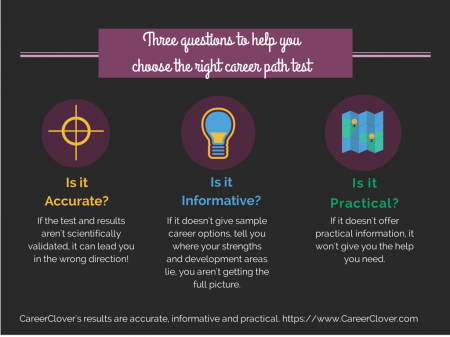 Some Free Career Test Providers:
Your Free Career Test
Quiz Rocket
Quest Career
Hospitality Guild (for people who fancy hospitality jobs but not sure which role)
Care Careers (for people who want to work in care jobs)
But…Do Career Tests Actually Work?
Well, the good ones do…
But a bad careers test that asks the wrong questions and analyses the results on flimsy research could end up doing you more harm than good. If you choose the cheapest and quickest career test providers then it really might not be worth you even taking part in the process. You could end up with a bunch of future job ideas which aren't in fact the sort of career which you would enjoy pursuing.
At the opposite end of the scale, a really good quality careers test can be the source of very useful information which can guide you in the right direction towards your ideal future career path.
But, how do careers tests work exactly? Well, we aren't psychologists here at E4S, so we'll leave the hows, the whys and the wherefores to the experts in the field. The Career Clover website explains their career test analysis methods in this way:
"Over time, scientists and psychologists have discovered that our past behaviours, thoughts and emotions do predict our future behaviours, thoughts and emotions. Therefore, through years of research and testing, personality tests have been developed and refined to provide the foundation of accurate Career Path tests today.
"The questions may seem a bit random and irrelevant, but that's the secret, their measuring unique insights into your personality. The Career Clover career path test measures 5 main areas of personality which can be broken down into 16 specific personality factors. Each area and factor describes a pattern of behaviour that a person typically displays in both their personal and work life."
"These behaviours range from how people relate to others, to how they process information, make decisions, manage their own time and feel under pressure. Its results also provides unique insights into your compatibility with different career orientations to determine which you are most suited to or likely to enjoy…"
If you think you need some guidance in your career path, then you can take part in a career test right now by visiting the Career Clover website.
How To Choose A Career – Further Resources:
Student Podcast – Your Career Kit
Looking for top student tips and career advice? Listen to our student podcast, Your Career Kit, where we are joined by a range of fantastic guests, ranging from CEO's, Olympic Athletes and The Apprentice winners. We are live on both Spotify and Apple Podcasts.

Leave a comment
You must be logged in to comment on this article.