Job Description
Places limited to 100 per year, so apply today to secure your place!

Are you looking for an exciting career? Want to be part of a team working with some of the world's most exciting and advanced technology?

The RAF are looking for Logistics Drivers to work as part of their talented Logistics, Supply and Distribution operations.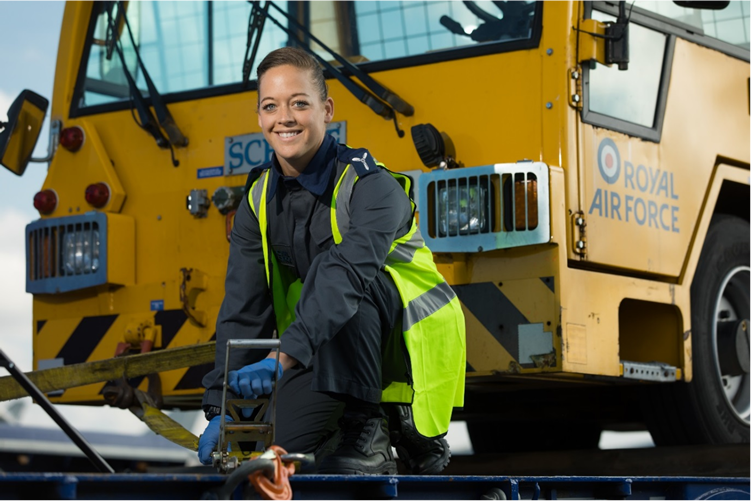 No two days are the same. One day you could be transporting personnel or million-pound RAF machinery, the next playing your role in keeping the all-new state of the art F-35B Lighting jets or Chinook helicopters in the air. As a Logistics Driver, you'll be playing a pivotal role in the RAF's operations, operating a range of vehicles from cars, trucks, cranes and specialist vehicles (such as aircraft refuelers).
The RAF saves you thousands of pounds, paying for you to obtain the licenses required to drive the range of vehicles you will in the role. They also invest in you and your skills, to help you progress through the ranks and go further in your career.
During your time in the RAF, you will be given the opportunity to travel the world as part of your job, as you help with overseas missions, meaning you could be paid to explore the world!
What's in it for you?
Hugely rewarding job where every day is different
Amazing career prospects with frequent promotion opportunities
Adventure without limits, with over 100 sporting activities to take part in
Discounts from high street stores, living expenses, travel and food
Top healthcare treatment, saving you huge amounts of money
Quality education, with the support to continue developing your skillset
Flexible working options available
Join the RAF and you will get much more than just a job – you'll have opportunities that no other employer can hope to match.
What makes a role at the RAF even better, is job security. During Covid-19 no staff have been furloughed.
Entry requirements
No GCSE requirements
You must have at least a UK DVLA provisional driving license
You must be a citizen of the United Kingdom or the Republic of Ireland, holder of a dual UK/other nationality or have been a Commonwealth citizen from birth
Be between 17 and 47 years old
Pass background checks and meet health & fitness requirements
Ready to take the next step? Click apply now to learn more or apply online
Apply Now