Job Description
Market Research Participants
Do you like giving your opinion on products and services that matter to you? Would you like to be paid for your time doing so? If you are you a student, parent, part time worker, full time worker with evenings spare or simply anyone at all who has some time on their hands then this is an ideal opportunity for you. Right now, we are looking for people across the UK to take part in exciting and well-paid market research projects. If you would like to earn some extra cash to simply give your opinion, please read on.
Your role
If interested in this opportunity, you will be required to take part in enjoyable, paid market research projects. Some projects will take place in London, some can be done from home. You can pick and choose which type of project you would like to do when the opportunity comes up.


research-i is one of the UKs leading portals for paid game testing.
They work directly with some of the world's largest, and best-known, Console, PC and Mobile game producers, to enable people like you to get paid to play games before anyone else.
If you're a casual or committed gamer and live in or near London, they'd love to hear from you. All you need to do is register with them and they will email you with details of projects you can apply for.
There's a variety of different sessions types available, with a range of incentive payments on offer. It may be a 1 or 2-hour game test for £50, or a family or friendship group test, with each member receiving £70-80, or perhaps a 3-5-day test, for up to £400. Sometimes children can even take part too! They need all sorts of people, from those who simply play games on their smartphone, to PC and Console gamers that spend hours unlocking trophies and achievements. There really is something for everyone.
If you're aged 18+ and would like the opportunity to be paid to play games before they hit the shelves, then head over to research-i today. Registration only takes a minute and you are free to unregister at any time, if you wish.
So, what are you waiting for? Join today and get paid to play!
(*Don't play games? No worries! Game testing is not all they do: Focus Groups, Online Communities, App and Technology Testing, and much more …research-i offers a wide range of paid research opportunities, so go check them out)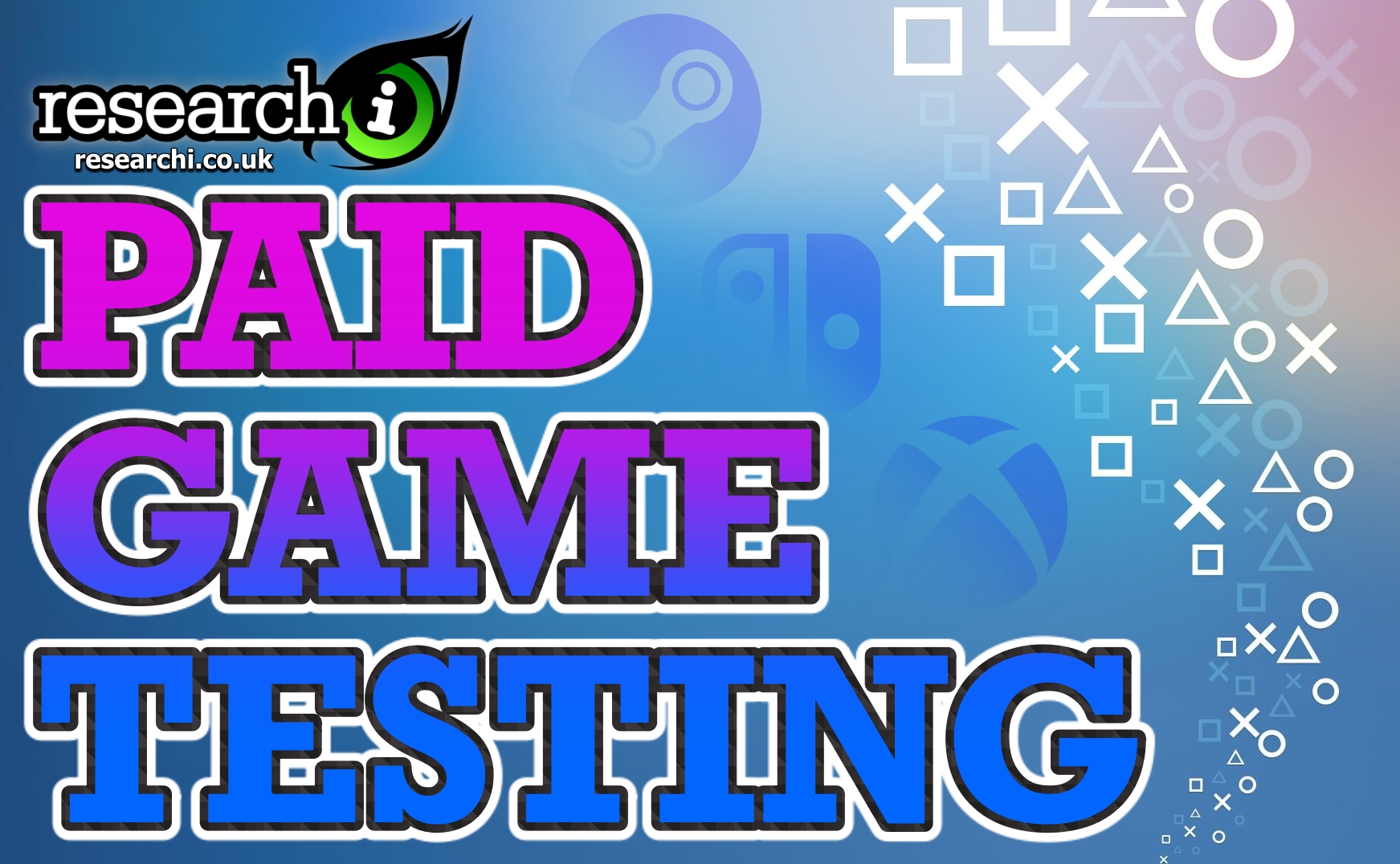 Apply Now