Job Description
Finishing your A Levels and considering your next step?
If you are expecting/have at least 96 UCAS tariff points, why not consider a Higher Apprenticeship with PwC? This amazing opportunity is first come, first served so don't miss out.
You'll earn a salary from day one and get a paid-for, professional Certificate in Finance, Accounting and Business from the Institute of Chartered Accountants. Your course fees, exams and textbooks will all be paid for and you'll get time off to study.


How good does that sound?
What will I be doing?
As an Apprentice, you'll be developing practical skills and having an impact straight away, meeting real life clients and solving business problems. If you do well, there are plenty of opportunities to progress.


What does it mean to work in Tax?
Every time you buy a packet of crisps, go to the cinema, download an app or get paid for your part-time job, some of your money gets paid to the Government in tax. And it gets spent on schools, the NHS and a host of other public services. But it's not straightforward. That's why it's essential our clients understand their tax obligations.


But won't I miss out on uni life?
Watch this 2-minute video of Urvi telling you what life as Higher Tax Apprentice is really like:


Is there a scary assessment process?
Read about PwC's recruitment process and what to expect at each stage: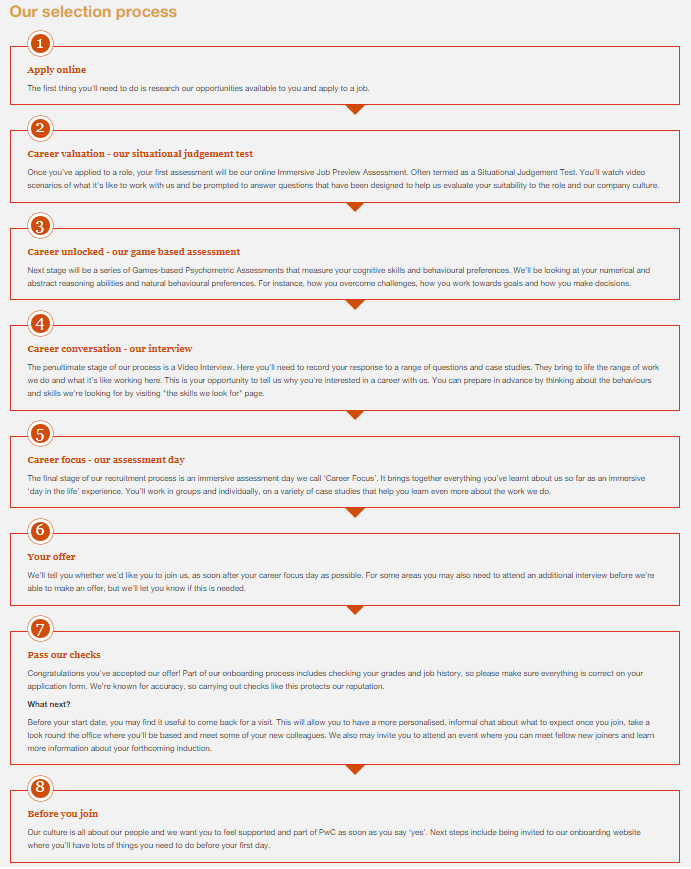 Interested?
Apply Now