Job Description
research-i is a leading UK Market Research recruitment agency. They work directly with some of the world's largest and most renowned game producers to provide participants for paid Game Testing in central London.
If you live in London, or are able to get there easily, and are a gamer then they'd love to hear from you. All you need to do is register with them for free and they will email you direct with details of new projects as they come in. They conduct a wide variety of different sessions types, with a range of incentive payments on offer. It may be a 1-2 hour game test for £50 cash or a family or friendship group test, with each member receiving £50-60 cash, or perhaps a 3-5 day test, with incentives going up to as high as £400 cash. They sometimes even need children to take part!

They require a variety of different gamer types, from very casual to hardcore gamers, so there's something for everyone. If you're aged 18+, male or female, and would be interested in the opportunity to be paid to play games that have not yet been released, then head over to research-i today. Registration only takes a moment and you are free to unregister at any time, if you wish, no questions asked.
Join today and influence tomorrows world.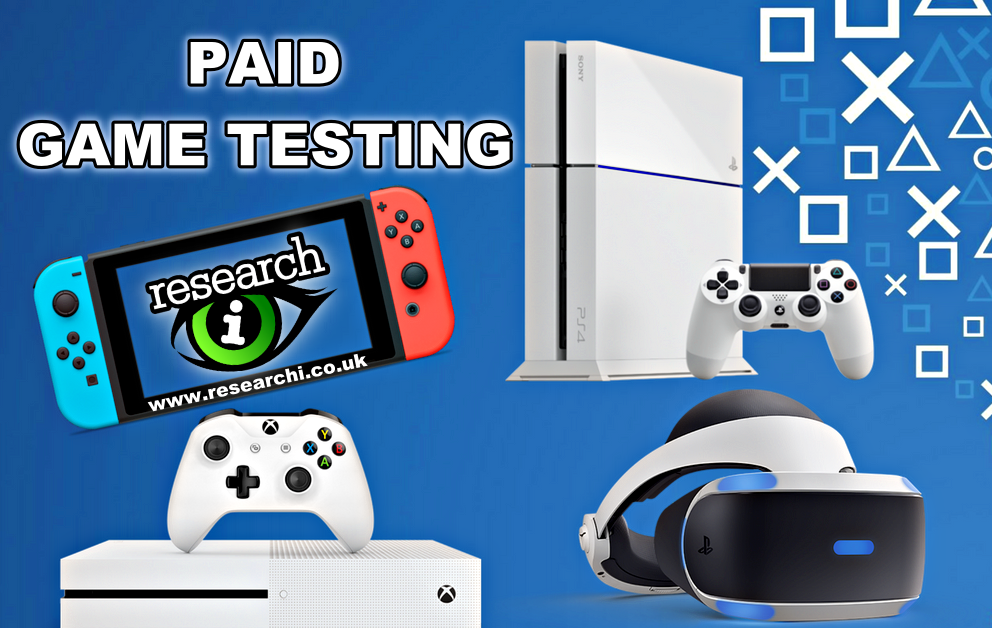 Apply Now