Introduction To Recruitment Apprenticeships
Have you decided university is not the best route for you since finishing school and are now thinking about how you could find jobs in recruitment? If you have little or no work experience, then landing your first job in any industry can be difficult. It can also be difficult to know whether, once you have that job, you are going to get the best training.

Well, Apprenticeships could be ideal for you. Not only will you get a wage, you will learn on the job, gaining valuable experience. Also, you will come out at the other side armed with nationally recognised qualifications. If you want to do trainee recruitment jobs, the good news is, there are now Recruitment Apprenticeships that will teach you the ins and outs of the role.

Recruitment jobs can earn you a good wage but lots of the money you can potentially earn is commission-based. This means you need to know all the best ways match the right people with the right jobs as well as organising your time effectively. Apprenticeships in Recruitment, coupled with your outgoing personality, should develop all those essential skills and set you on the route to a lucrative career.
More info
BP
Surrey
4 year HR Degree Apprenticeship
This HR apprenticeship is a structured four-year programme on which you will have the chance to study further towards a Business Management degree and enjoy exciting long-term career options and development.
Entry Requirements: 120 UCAS points.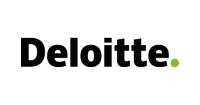 More info
Deloitte
Offices across the UK
Higher Apprenticeship
Deadline: 19th January
Our BrightStart Higher Apprenticeship is an opportunity for curious, smart people like you to leap into the world of professional services. Earn-while-you-learn, gain a professional qualification and get stuck in, helping to solve some of our clients' most complex problems right from the start.
How do Apprenticeships In Recruitment Vary?
Whichever company your work for, Recruitment Apprenticeships will equip you with the same nationally recognised qualifications so that you can continuıe to build your career even if you go on to work elsewhere.

Where Recruitment Apprenticeships will vary is in the type of company you work for. Depending on your level of experience, you could be doing recruitment resourcer jobs or recruitment consultant jobs. These roles could be with large, national recruitment firms; they could be with local recruitment companies in your area; or they could be within the dedicated recruitment department of large companies that source their own staff.

As well as learning and developing all the key skills necessary to help you succeed in jobs in recruitment, Recruitment Apprenticeships will also require certain attributes from you. To be able to work effectively in recruitment, you will need to be a motivated person so that you can strive to meet company targets. You also need to be friendly, outgoing and confident when speaking with clients whilst being professional at the same time.

If you love the idea of a the challenge of hitting targets and dealing with people from all walks of life, both in person and online, then Recruitment Apprenticeships might be right up your street.
What Is Involved In Recruitment Apprenticeships?
Apprenticeships are currently experiencing exciting changes. The 2017-2018 academic year is the target for Apprentices in all trades and professions to be working and training according to Trailblazer Apprenticeship Standards within their respective roles. The great news is that Apprenticeship Standards in Recruitment have been drawn up so, eventually, there will be a crossover from the existing Recruitment Apprenticeships framework to the new Apprenticeship Standards.

There are two levels for Recruitment Apprenticeship Standards.
Level 2: Recruitment Resourcer Apprenticeship Standard
Level 3: Recruitment Consultant Apprenticeship Standard
The exciting news is that after you have successfully completed Level 2 Recruitment Resourcer Apprenticeship Standard, you will be eligible for professional registration with either the Institute of Recruitment Professionals or the Institute of Recruiters. That's always going to be a valuable asset on your CV, isn't it, if you want to take your career further.
Level 2 Apprenticeships In Recruitment - Recruitment Resourcer Jobs
This level of Recruitment Apprenticeships is where you will be doing recruitment resourcer jobs, assisting the recruitment consultant. You will learn all the key skills of your role such as how to:
Research, identify, attract and shortlist candidates for roles
Identify new business opportunities and forward these on to the recruiter
Work within the industry's procedures and code of ethics and make sure you are working within legislation.
Before completing Recruitment Apprenticeships at Level 2, you will need to achieve Level 2 Maths and English if you didn't achieve this in school. Level 2 Recruitment apprenticeships take a minimum of 12 months to complete.

You will also be awarded:
Level 2 Certificate in Recruitment Resourcing
Level 2 NVQ Certificate in Recruitment Resourcing
After completing Level 2 Recruitment Apprenticeships, if you are eager to develop your career and move to the next level, then there is loads of room for scope. You could move from trainee recruitment jobs as a resourcer to recruitment consultant jobs. You can learn all the skills you need for roles such as this by doing Level 3 Recruitment Consultant Apprenticeships.
Level 3 Recruitment Apprenticeships - Become A Recruitment Consultant
This level of Apprenticeship in Recruitment will see you taking on more responsibility and you will be supervising junior staff. The key areas you will learn about to do recruitment consultant jobs are:
Identifying, qualifying and securing client requirement opportunities in line with the goals of the firm
Identifying, assessing and placing suitable candidates to meet client requirements in order to achieve revenue
Develop and manage client and candidate relationships to ensure customer satisfaction is at high levels
Work within the industry's procedures and code of ethics and make sure you are working within legislation
Level 3 Recruitment Consultant Apprenticeships will take from 12 to 18 months to complete. After successful completion, proof that you are now armed with all the skills necessary to be an effective recruitment consultant comes in the form of three certificates:
Level 3 Certificate in Recruitment Practice
Level 3 Certificate in the Principles of Recruitment Practice
Level 3 NVQ Diploma in Recruitment
Future Career Development After Recruitment Apprenticeships
The sky's the limit, as they say. If you are looking to take your career further and perhaps do recruitment manager jobs and higher roles, the current Recruitment Apprenticeships framework offers Higher Apprenticeships in Recruitment. These are Level 4 qualifications and you could still take these qualifications outside of the Recruitment Apprenticeships framework.

The skills you develop when doing Apprenticeships in Recruitment will also equip you to be successful in lot of other types of roles so if you want to change careers, too, by going into sales or HR for example, this could also be possible.
Apply for Recruitment Apprenticeships In The UK
So do you think you have got what it takes to succeed in this fast moving industry? Apply for Recruitment Apprenticeships now and you could soon be on the road to lucrative career.