We've got THORPE PARK on board – see below for more info on the job vacancy and link to apply! If you want to work in a theme park, this is your chance!
THORPE PARK are looking for customer service hosts (full and part-time, short and long-term) and paying from £6.10 per hour. THORPE PARK is in Chertsey Surrey, so if you're looking for a great job, apply now!
As there are loads of positions available tell your friends as well and share this!
Good luck!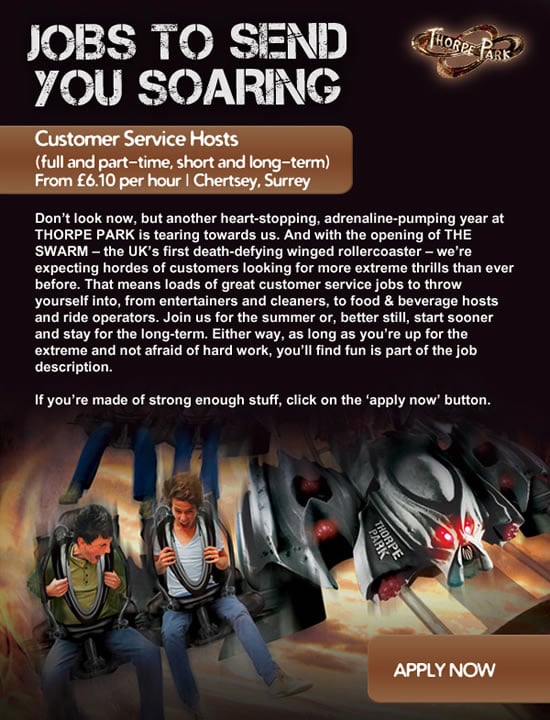 Find out more about theme park jobs and which other theme parks are recruiting.

Leave a comment
You must be logged in to comment on this article.