As we've now made a few decent strides along the path of 2014, there have been lots of positive noises from lots of positive people about the general jobs market in the United Kingdom this year.
But, what about the graduate jobs market in 2014? Where is that heading? Is it still too early to say? Will there be more graduate vacancies this year than there were in 2013? Well, we certainly hope so – and many of the signs are looking better for people leaving university this year, and for those who have already graduated.
How will it all pan out for students looking for part time jobs and temporary work during the Easter, summer and Christmas holidays this year?
And, what options will there be for young people in the UK who don't want to go on to university after leaving school or college in 2014? There has been much in the news over the last few years about high levels of youth unemployment – will we see a reversal of that trend? Or is high youth unemployment here to stay? What can young people do if they can't, or don't want, to go on to higher education in 2014. If they don't have a degree and have no work experience, then how can they find a job this year?
Let's take a look at what the experts think about where the jobs market might be heading this year and look at a few of the options that will be available to graduates, student and other young people in the UK during 2014.
The General Outlook For Full Time, Part Time & Temporary Jobs In 2014
As we said at the outset, the general feeling is that the job market in the UK is improving, and will continue to do so throughout 2014.
One of the senior partners at professional services firm Deloitte, Paul Feechan, said just a few weeks ago that confidence amongst employers was increasing as their fears over the UK economy recede.
Mr Feechan referenced a recent survey of over 120 UK firms (over half of which were listed on the FTSE or FTSE250) which highlighted that 7 in 10 of the businesses expected to create more jobs during 2014 than they had in 2013.
"Chief Financial Officers are entering 2014 in buoyant mood with a focus on expansion, investment and hiring in the year ahead. This bodes well for the broad-based recovery policymakers hope to see in 2014. Whether through introducing new products and services or moving into new markets, expansion is firmly back on the agenda," said Mr Feechan.
That all sounds very encouraging, but will the companies' expansion plans create new jobs for graduates, students and other young people?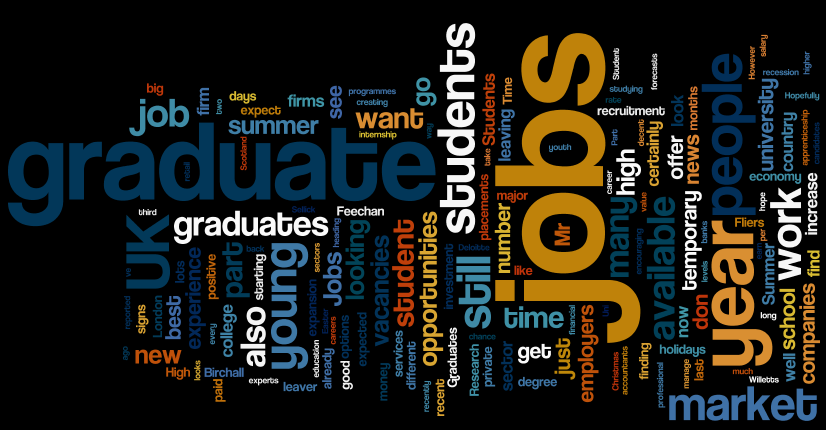 How Will It Affect Graduates, Students & Other Young People?
Universities minister, David Willetts, is optimistic about the graduate jobs market in 2014 and continues to encourage young people to go into higher education to give themselves the best chance in their future careers.
"Confidence in the UK economy is growing and businesses really value the skills the UK's first-rate graduates can bring to their companies. A degree is still one of the best routes to a good job and a rewarding career," said Mr Willetts recently.
And, the graduate job market certainly looks like it has turned a corner after a very disappointing few years, with some experts predicting somewhere in the region of 1,400 more graduate vacancies in the UK this year.
We reported in a student job news article towards the end of last year, that 80 per cent of UK companies expect there to be more graduate jobs and apprenticeships in 2014 than there were in 2013.
And, if anything, the news for graduates looks even more positive just a couple of months on. A recent survey of 100 major UK employers by High Fliers Research, a firm that specialises in graduate recruitment statistics, forecasts there will be almost 9 per cent more graduate jobs on offer this year compared to last.
If the High Fliers Research forecasts come true – and we have no reason to doubt them – then it will mean the number of graduate vacancies available in 2014 will be at a seven year high, taking us back into the pre-recession days of graduate job recruitment.
Managing director of High Fliers Research, Martin Birchall, is certainly optimistic about the prospects for graduates this year, describing the opportunities available as 'the best they've been' since the recession hit the UK.
Mr Birchall also pointed to the high number of work experience opportunities that will be on offer for students who are still studying at university, with two in every three of the big graduate recruiters surveyed saying they will be looking to fill paid work-experience placements with undergraduates in 2014.
"There are more opportunities than ever for university students to get paid work experience with the country's most sought-after graduate employers – together they are offering over 11,000 paid internships and work placements this year for first and second year undergraduates," said Mr Birchall.
And the value of gaining a place on a work experience placement with a leading firm is certainly rising, with over a third of graduate jobs in 2014 expected to go to candidates who have already done a stint with the particular company in some form or other.
Where Will The Graduate Jobs Be In 2014? And How Much Will Graduates Earn?
Teach First is expected to have the biggest number of graduate vacancies on offer in 2014, with over 1,500 positions available for graduates who want to train as teachers. Other major employers will be engineering firms, big investment banks, accountants and professional & financial services firms like PwC and Deloitte, which will both be advertising over 1,000 graduate vacancies this year.
London will still provide most graduate jobs – and indeed, the majority of private sector jobs, even below graduate level. As we reported just a couple of days ago, London is now creating 4 out of every 5 private sector jobs in the UK, and a third of young people aged between 22 and 30 are leaving home to seek jobs in the capital.
However, and encouragingly, some other regions, notably Manchester and Birmingham, do seem to be developing new jobs at a quicker rate at the moment. Hopefully, the resurgence outside of London will see more graduate jobs added in the north of England over the coming months.
Sellick Partnership, a Manchester recruitment agency which also has offices in Derby, Leeds, Liverpool, Newcastle and Stoke reports that it is now placing more accountants and lawyers into jobs in the public sector, such as with local governments and the NHS.
Managing director, Jo Sellick, said: "Any notion that the economic revival in the North isn't under way is a fallacy. Job creation and burgeoning start-ups are signs of regional growth."
Likewise, students in Scotland should also be encouraged by the current job market in the country. A more confident private sector in Scotland is creating new jobs at a faster rate, with the most recent figures showing 10,000 more people finding jobs in the country over a three months period. Wales, too, is performing well in many areas of the jobs market, and, hopefully will generate hundreds of new jobs for graduates across the country.
And, as for graduate wages this year…
University leavers who manage to secure a graduate job in 2014 can expect an average starting salary just short of the £30,000 mark. However, graduates who manage to secure a position with a law firm or investment banks can expect much more – with average starting salaries in 2014 of £39,000 and £45,000 respectively.
Supermarket chain Aldi also has huge financial incentives to attract high calibre graduate candidates, with a starting salary on its graduate programme of over £40,000.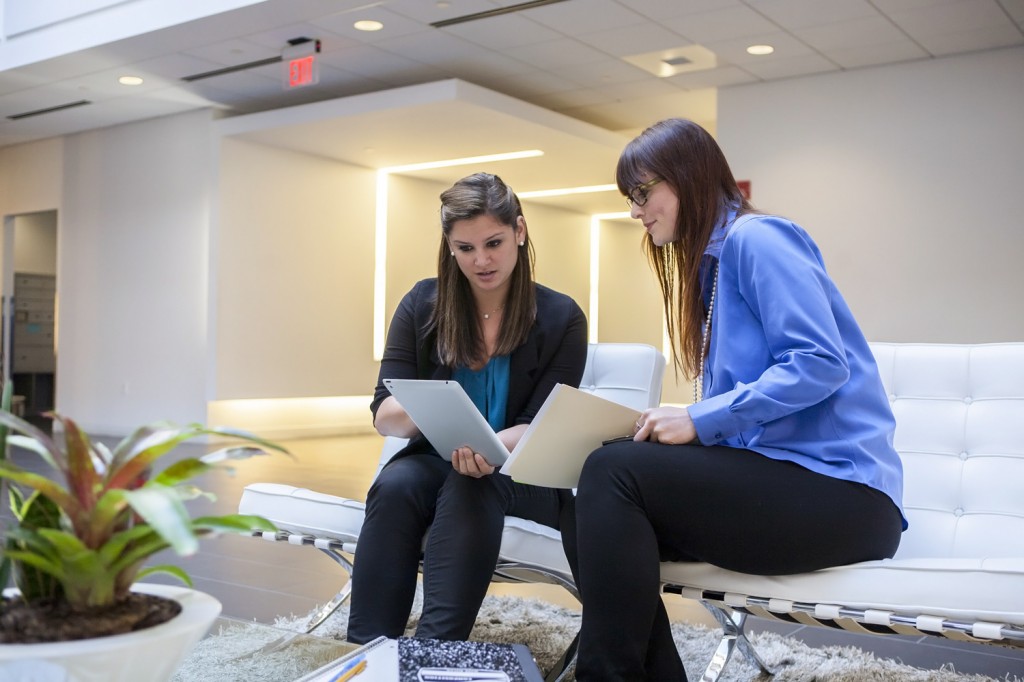 Finding Part Time Student Jobs Or Holiday Work While At College Or Uni In 2014
For students at college or university who want to find part time jobs or temporary positions during the summer, Easter or Christmas holidays, the jobs market will be largely similar to 2013.
All of the traditional vacancies will still be there for students who want to earn more money or get some work experience while they are still studying. What remains to be seen is just how many part time and temporary jobs will be on offer in 2014 and how many students will be chasing each vacancy.
If the recession recedes this year and people feel that they have more money in their wallets and purses, then we could see a significant increase in the number of temporary and part time retail jobs available for students at many of the major employers on the high street.
And, again, any increase in the amount of money sloshing around in the UK economy will also lead to more bar & restaurant jobs, hotel jobs, supermarket jobs and other roles that students can undertake with flexible hours.
One of the best ways to finding good part time student jobs or work for the holidays while you are still at college or uni is to do your research well in advance.
For example, it might feel like we are still right at the start of 2014 and that the warmer weather is still a long, long way away, but now is exactly the time that students should be trying to find opportunities for summer jobs this year. (You can check out the latest opportunities on our Summer Jobs for Students page, and, if you don't fancy being stuck indoors in an office or factory all summer, then take a look at our section on Outdoor Summer Jobs For Students.)
Likewise, anyone interested in getting an internship this summer should also get their skates on. Many companies have already stopped their intake of interns for Summer 2014, and many more will be closing their doors soon. (You can see what internship options are still on the table this summer and apply for any open placements via our specialist page for Summer Internships.)
Options For Young People Who Don't Want To Go To Uni In 2014
If you are a young person leaving school or college and you don't want to go on to study towards a degree, then the good news is that there will still be opportunities available for you in 2014.
Apprenticeships are available to young people in many different sectors and offer you the chance to earn while you learn. There are different levels of apprenticeship so, whatever your GCSE or A Level qualifications, there should be an apprenticeship out there to suit you. Not only will you get on the job training, but you will also gain nationally recognised qualifications, too.
In 2014, school leaver programmes look set to increase in popularity. Traditionally available to those with at least two A Levels, school leaver programmes tend to be with larger firms in the finance, engineering and retail sectors. As demand increases, many companies are looking to increase the number of places they have available – and Tesco have recently taken that one step further by piloting a school leaver programme that takes on young from the age of 16.
Not All Doom & Gloom For Students & Graduates
So, there you go. It's not all doom and gloom for young people in the student and graduate jobs market these days. There are some very encouraging signs for young people who want to work hard and get into a decent career – and we wish all of our student readers the very best of luck in finding the student jobs and graduate careers they are looking for in 2014! Hopefully, we can play a big part in helping you…
Don't forget to subscribe to the E4S Student Jobs Blog for in depth commentary on the student jobs market in the UK. As well as looking into the latest news stories, we also put up lots of blog posts with hints and tips to help students find different sorts of part time jobs, temporary work and graduate jobs.

Leave a comment
You must be logged in to comment on this article.