We've been busy doing lots of work trying to find as many full time, part time and temporary retail job opportunities as we possibly can for students all over the UK.
From Aberdeen to Zouch and from Aberystwyth to Zeal Monachorum, we want to be the complete A to Z of retail jobs for students in every town and city in the United Kingdom, no matter how big or small.
We've been sourcing as many temporary retail jobs and part time retail vacancies such as cashier jobs, sales assistant jobs, fashion retail roles and sales consultant roles as we can find in every corner of Britain and Northern Ireland.
And, over the last few months, we've also been building up specific pages tailored to as many individual UK towns and cities as possible to make it easier for students and other people to find retail jobs in their area. It's still a work in progress, but hopefully we've already got a retail vacancies page targeted to your student town or city, so we thought we do a quick blogpost to highlight some of the retail jobs pages we've already put live.
Retail Jobs In The South Of England
Obviously, there are tons of opportunities for students looking for retail jobs in London, but what about outside of the capital? Where should students living and studying in other parts of South England try to find temporary and part time retail vacancies?
Well, hopefully you will get some ideas for retail work from one of the following pages:
Retail Jobs For Students In The South East:
Or, you can check out our page for all retail jobs in South East UK.
Retail Jobs For Students In The South West:
Retail Jobs In The North Of England
Students shouldn't have too much trouble finding retail vacancies in the big northern places like Manchester, Liverpool, Leeds, Newcastle, Sheffield and York – but here are a few other places in the North of England where students should also be able to find retail work: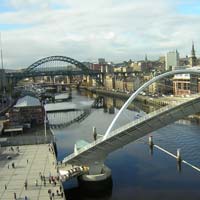 Retail Jobs For Students In The North East:
Retail Jobs For Students In The North West:
Retail Jobs For Students In Yorkshire & The Humber:
Retail Jobs In Bradford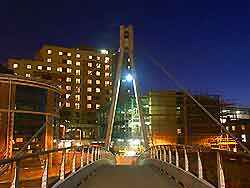 Retail Jobs In Kingston Upon Hull
Retail Jobs In The East of England
The East of England region, which encompasses the counties of Bedfordshire, Cambridgeshire, Hertfordshire, Essex, Norfolk and Suffolk, has a population of over 5 million people – and many of them hit the high streets and shopping centres every day to buy the goods on offer. Students should be able to find part time and temporary jobs at many of the busy retailers in the region. If you are a student in any of the following areas then why not click through and see what retail vacancies are available today?
Retail Jobs In The Midlands
With over 1 million potential shoppers, there should be no shortage of full and part time retail jobs in Birmingham at any particular moment in time, but there are tons of other opportunities for students all across the Midlands. If you are studying in any of the following places and fancy some retail work, then click through to apply for the latest vacancies:
Retail Jobs In Scotland
Students in the big student towns and cities of Scotland should be able to find either weekend and evening retail work during term time. And students staying in Scotland – or returning there – for Christmas, Easter or summer might be able to find full time retail work for a few weeks during the holidays. Here are some of the Scottish retail jobs pages we've already put up: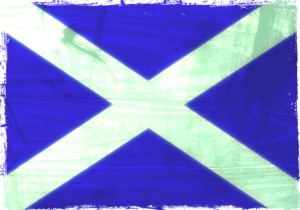 Retail Jobs In Wales
The big and busy shopping centres of Swansea and Cardiff are great hunting grounds for students looking for retail work, but there are loads of other retail vacancies throughout the country of Wales. Try out some of these for size:
Retail Jobs In Aberystwyth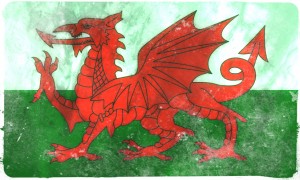 Retail Jobs In Northern Ireland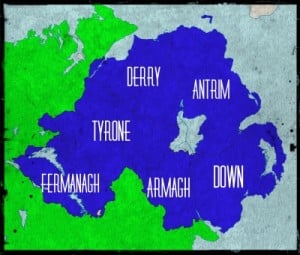 We've still got much more work to do on our retail jobs pages for Northern Ireland, but, as a starter for 10, check out the following pages which are already live on the site:
More Tips For Finding Student Retail Jobs In The UK
As we said at the start of the article, our work on finding the best retail jobs for UK students (and serving them up to you in the easiest possible format) is ongoing and we'll be adding more town and city-specific pages in the coming months, so, if you don't already see your area listed above, then don't worry – you can keep an eye out for a new retail jobs page in your manor in the near future…
You can also use the job search facility on our homepage to look for retail jobs (and all other sorts of student jobs) in your county, city or town. Select your county from the 'All Locations' drop down (and narrow down the search further by category if you wish) then hit the 'Go' button and you're away. Or you can also try entering your village, town or city in the jobs search keyword facility to see what retail jobs and other full and part time vacancies we're advertising near you right now.
For more information about retail work, and to browse more live vacancies you can check out our main page of Retail Jobs For UK Students now.
If you've found this blogpost about regional retail jobs for students in the UK useful, then please do share it with any of your friends that might be looking for part time retail work or a full time retail vacancy over the Christmas, Easter and Summer holidays.
And don't forget to subscribe to our Student Jobs Blog for more useful updates like this in the future, delivered straight to your email inbox or favourite feed reader like Feedly.

Leave a comment
You must be logged in to comment on this article.