Just thought we'd bring you students a quick blog post about our rather impressive website stats for June 2013.
Our website traffic has recently been audited by ABC, an organisation which verifies and certifies that the e4s visitor figures we release paint an accurate picture.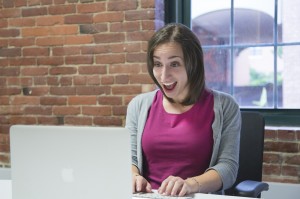 And, the ABC certificate for e4s shows that we received over half a million unique visitors to our student job site throughout the month of June!
Yes, half a million!!!
Well, more than half a million actually…
In total, we had 563,573 unique visitors (more than the whole population of Sheffield) – and we're very happy to say that those certified stats represent more than a 50% improvement on our last audited traffic figures with ABC.
Broken down to a daily basis, in June we received an average of over 22,000 visitors each day to the employment4students website. That's like every single student at City University London paying a visit to our website every day (and bringing a few of their mates with them for good measure).
Putting those figures into even more context, the most recent traffic audit for graduate recruiter Milkround shows monthly unique visitors of 283,459 – giving them a daily average of around 7,500 fewer daily unique visitors than e4s. (We should point out, however, that the most recent audited figures for Milkround are for November 2012, so we aren't comparing like with like.)
And, our own website analytics provide even more insights into how our site visitors interact with our website when they've found us by word of mouth, a bookmark, our Chrome App or via Google search.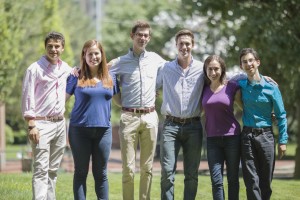 In June, our students, young people, job seekers, recruiters and other site visitors spent an average time on site of over 4 minutes and, in total, viewed over 3.5 million of our web pages.
All very well….but did we find you any jobs?
Of course we did!
You looked at over 1 million job adverts in the month of June – and made over 230,000 applications to the 7,400+ vacancies we advertised.
But, of course, we are certainly not going to sit back and rest on our laurels with the June figures. We want to continue to improve on both the number and the range of student jobs we can offer you in every region across the United Kingdom – and to source more opportunities for those of you who want to work overseas.
From part time jobs and holiday work, from internships and work experience to gap year jobs, from graduate careers to work you can do from home, we always strive to be the very best jobs resource for students in the UK.
And, that's why people say such nice things about us on Twitter:
massive likes for @e4scouk can't believe I've only just stumbled upon them!

— Emma Loueez (@eemaaloueez) August 5, 2013
And why job centres give our student jobs a shout out:
RU following Employment4Students @e4scouk- Student Jobs In The UK http://t.co/omx73YNv … … #cromer#sheringham#holt#aylsham#northwalsham

— Cromer Jobcentre (@CromerJCP) January 8, 2013
And why part time job seekers let us know how they got on:
@e4scouk thanks! I got a p-time job now

— Anna Pyae (@AnnaKIM_92) December 21, 2011
And why University careers services take a lead in sharing our student jobs:
Walk my whippet! Brighton dog-walking job found via @e4scoukhttp://t.co/HH9YeOAbIO#notaeuphemism#hopefully

— SussxUniCareers (@SussxUniCareers) June 27, 2013
A Few More E4S Success Stories For June 2013:
Coca-Cola Enterprises used e4s to recruit students for full time temporary sales roles in 11 UK cities for 6-8 weeks. In just 8 days, 1,981 of you applied for their jobs.

Phones 4U recruited students for part time sales consultant roles in their stores across the UK over the summer. In June, over 2,600 of you clicked through to their vacancy portal ready to apply.

We advertised charity fundraising positions for the St John Ambulance and over 2,500 of you clicked through to apply for the jobs.
Many thanks to the many thousands of you who visit our student jobs website every day!
You can view the full abc certificate of our audited June traffic by clicking here.

Leave a comment
You must be logged in to comment on this article.