Our blogpost last January – which featured predictions about the market for student jobs and graduate vacancies in 2014 – proved very popular with our readers (and even predicted lots of things correctly!), so let's take a similar approach again to see what might happen in 2015, with particular focus on the graduate jobs scene in the UK this year…
We mentioned in our news section last week about an anticipated rise in the number of graduate jobs which will be on offer for university leavers in 2015. So, we thought we'd expand on that news article here on the student jobs blog, going deeper into the figures to see what the research might actually mean for final year university students in the UK.
Where are all of the UK graduate jobs going to be geographically? Which sectors will have the biggest number of graduate job vacancies this year? And, how much can you expect to earn once you manage to land a graduate job?
Let's take a closer look at the latest findings from High Fliers Research and tie it all in with some other current trends in the UK graduate jobs market to give you a clearer picture of where we might be heading in 2015…

Big Increase In Graduate Job Vacancies For 2015
The newly released figures from specialist firm High Fliers Research give a strong indication that 2015 is on target to be the best year for graduate job vacancies since 2005.
As things stand there are currently around 9 in 10 UK graduates finding work within six months of leaving university, so it is encouraging to see the top recruiters offering more graduate jobs this year, and, hopefully, moving that percentage of students who find work quickly steadily upwards to full employment.
The annual High Fliers survey takes on board the opinions and forecasts of 100 graduate recruiters who students consider are currently offering the best graduate vacancies in the UK. Obviously, the basket of 100 companies will change from time to time because of changing perceptions amongst undergraduates, but the survey tends to give a very accurate picture of current trends in the graduate jobs market during any particular year.
Employers approached for graduate job forecasts by High Fliers Research this year include: Apple, Asda, BBC, Bloomberg, Google, Lloyds Banking Group, MI5, Microsoft, Sky, Unilever and dozens more recruiters.
And, their answers make for pretty good reading!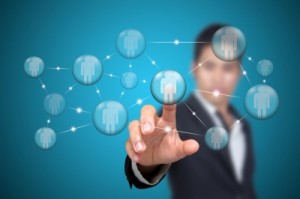 As outlined in the High Fliers' report:
"This substantial increase in graduate vacancies for 2015 takes graduate recruitment beyond the pre-recession peak in the graduate market in 2007, and means that there will be more opportunities for this summer's university leavers than at any time in the last decade."
So, here are some the key take aways from the High Fliers survey for 2015 with regards to the number of graduate vacancies expected to be available at top recruiters:
Key Points – Number Of Graduate Jobs In 2015:
Graduate vacancies expected to rise by 8.1% in 2015 (up from 7.9% in 2014)

The number of graduate vacancies has now risen for three consecutive years

9 out 13 sectors expecting to increase their graduate intake in 2015

Top graduate employers in 2015 will be:

Biggest graduate jobs growth will be in:

accounting & professional services

Armed Forces

banking & finance

public sector

retail

Universities where recruiters are most likely to focus their efforts include:

Manchester

Nottingham

Warwick

Cambridge

Oxford
And Graduate Job Starting Salaries Are Also Rising…
Yes, the also news looks pretty good on starting salaries for top graduates this year. With even discount supermarket chains like Aldi offering new graduates a starting salary of £42,000, there has to be hope that everyone leaving a UK university with a good quality degree this year should be able to command a decent wage.
The average median starting salary at the top 100 graduate employers studied by High Fliers Research is set to reach a whopping £30,000 this year, with a handful of investment bank recruiters even trying to lure the best graduate talent with starting salaries approaching £50,000…
Compare that figure with the average starting salary across all employers, currently somewhere in the region of £27,500, and you'll see that a good degree really could be a ticket to a lot more money at an early stage of your career.
Key Points – Graduate Starting Salaries 2015:
Graduate starting salaries at top firms to reach an average of £30,000

Over 25% of top firms to offer graduates over £35,000

4% of the top firms to pay new graduate recruits over £45,000

Best sectors for graduate starting salaries:

investment banking – average £45,000

law – average £40,000

other banking & finance – average £36,500

oil & energy sector – average £32,500
But You Stand Little Chance Of A Graduate Job Without Work Experience…
It's not really a new trend, but it's certainly a growing one. More and more employers are not even taking seriously any applications for graduate jobs by candidates who don't have any previous form of work experience to offer.
So, if you have never held down a job which you can furnish your CV with, then do yourself a favour – before it's too late! Use our job search facilities to find some suitable part time jobs – or internships and work experience opportunities – in your town or city.
The good news is that the big graduate employers realise how important good work experience is, so they are almost all willing to provide some great opportunities themselves. This year, the 100 graduate employers that High Fliers Research studied will have literally thousands of work experience positions, internships and industrial placements on offer for students and undergraduates.
Take note of what the top graduate employers are saying, and check out the number of opportunities that they are making available throughout this year…
Key Points – Internships, Work Experience & Placements 2015:
Almost half of recruiters said that graduates with no work experience would stand little chance of securing a job with their firm

1 in 3 entry level jobs to be filled by graduates who've already been with the company in some form or work experience, internship or placement

Over 80% of top graduate employers to offer paid work experience in 2015

A record of more than 13,000 paid placements to be on offer in 2015

Over 65% of graduate employers to offer paid summer internships

Over 60% to provide industrial placements to students
Computer Science Students Most In Need Of Work Placements?
The need for good work experience is particularly spotlighted by some other research published this month which has looked into the career prospects of students on computer science degrees.
The research, carried out by the National Centre for Universities and Business (NCUB) and commissioned by the Department for Business, Innovation and Skills, reveals that students on computer science courses are the least likely to be in full time employment within six months of leaving university.
Across all degree subjects, UK graduates have around an 8% unemployment rate within six months of leaving university. For students on computer science courses, however, that unemployment figure rises to 13%, making it the discipline least likely to convert into a job within six months of graduation.
The NCUB research highlights the fact that there is a pretty low number of computer science students who take part in work placements, even though recruiters are keen to offer such opportunities. Only around 1 in 4 computer science students in their third year at university take the time to complete a placement year with a company, with many not realising the benefits that they offer for future graduate job prospects.
Commenting on the findings, chief executive of National Centre for Universities and Business, Dr David Docherty, said, "This is timely research which seeks to get under the skin of the high levels of unemployment faced by computer science graduates, and the role that placements play to help address this."
And, outlining what can be done to resolve the problem, Dr Docherty continued, "NCUB is committed to build on this research to ensure that placements for computer science students are actively advertised on our website, and to work with universities and businesses to extend their provision to a greater number of students."
We have a number of companies advertising graduate roles in this area through the e4s website – and many of them tell us that their IT internships, sandwich years and industrial placement programmes are amongst their hardest to fill. So, if you are interested in setting out on this particular career path, then please check out their company profiles for more information and to apply for any current vacancies in the sector.
Here are a few to get you started:
For even more opportunities in the IT sector – and every other sector of the business world – you should keep a watchful eye on our summer internship and industrial placement sections.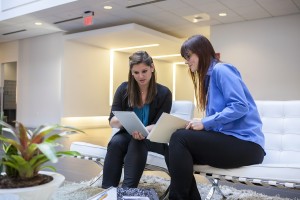 Summing It All Up…
Summing up the outlook for UK graduate jobs in 2015, managing director of High Fliers Research, Martin Birchall said: "It's great news that students leaving university this summer who've paid higher tuition fees for their degrees will be emerging into the most buoyant graduate job market for over a decade, with a wider choice of graduate vacancies at the country's most sought-after employers and better starting salaries.
And there are a record number of opportunities too for first and second year students to get paid work experience this year – Britain's top employers will be providing more than 13,000 paid internships, vacation work or course-based placements in 2015."
To keep up to date with all of the latest news about student jobs, apprenticeships and graduate careers, you really should subscribe to the e4s student jobs blog so that you never miss out on what's going on. You can get our updates in your inbox or feed reader when they are hot off the press so that you don't need to keep checking back. And it's completely FREE!
So, what are you waiting for? Click to subscribe to the e4s student jobs blog!

Leave a comment
You must be logged in to comment on this article.