Are you the type of student who regularly finds yourself preferring to have a night in watching a good film rather than going out partying? Or perhaps staying at home and watching films is your saviour because your bank balance is at an alltime low and you can't really afford to go down to the student union – even if the beer is cheaper than everywhere else. Well, maybe you could think about combining your love of the movies with earning a wage by looking into getting a part time student job in one of Britain's many cinemas.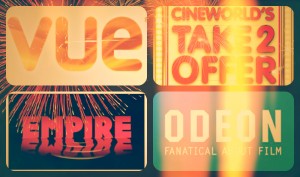 The world of cinema is big business now and is showing no signs of slowing down. Since cinema complexes went multi screen, thousands of people flock to see films on a daily basis, at all times of day and night.
Each year, tens of millions of movie-goers visit any of the big chains to watch the latest box office smash, and all of these film fans need to be looked after, so a part time student job in a cinema could be perfect. With cinemas up and down the country competing for custom, it's likely there is a cinema close to where you are studying at college or university.
Which Cinemas Are Likely To Employ Students In Britain?
So, if you do like the idea of working evenings, weekends and holidays while indulging in your passion for film, where might you be able to land yourself a part time student job? In the past, there were lots of different cinema chains but over time, some have been bought out or they have merged to form part of a larger group. Let's have a look at three of the biggest chains that could have vacancies for students.
Odeon Cinema Jobs
Odeon Cinemas is a cinema chain most of us will be familiar with; indeed, it has become a household name. There are over 110 cinema complexes across Great Britain and Northern Ireland and Odeon Cinemas is the largest chain (it is also one of the largest chains in Europe) so it is likely that there is a complex close to you.  As well as working for Odeon Cinemas, students could also find other part time vacancies within the complexes because the company has outlets of Britain's fastest growing coffee outlet, Costa, within its buildings. If you love coffee and films, you might want to combine them by trying to get a job at a Costa in a cinema.
If coffee is your thing, for more detailed information about possible part time, flexible jobs, click the link to read our company profile on Costa.
But getting back to all things film and movies, if you are fancying a student job in the cinema, here's more useful information and links for you about working for Odeon Cinemas.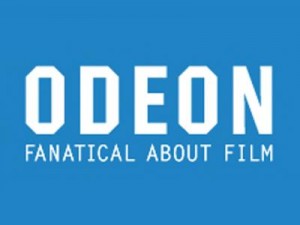 Cineworld Cinema Jobs
Cineworld claim to entertain over 40 million people each year – that is a lot of film lovers who need to be looked after by customer assistants. With over 100 cinemas across the whole of the United Kingdom, there might be a Cineworld outlet close to where you are studying so you could well be one of those customer assistants.
Although you have to be over 18 to work a Cineworld, the company does pride itself in investing in its staff rather than recruiting managers from outside. This means that if you do start out with a part time student job as a customer assistant with Cineworld and you decide it might be the future career for you, there are career progression opportunities within the company. Many students who do part time work while studying end up staying on with that company after graduation.
If you like the idea of working part time for Cineworld or doing seasonal work for them, check out our Cineworld company profile for more information.

Vue Cinema Jobs
Although Vue are one of the big three, along with Cineworld and Odeon Cinemas, Vue claim to offer both their moviegoers and their staff a completely different experience. Vue currently operate 80 cinemas across the United Kingdom and they have 750 screens so there could be a cinema close to your university or college. It's actually said that half of the population live within a half hour drive of a vue cinema. That's a lot of people you could be looking after.
A student job at Vue could be worth considering because the company recruit both temporary and permanent staff and even actively recruit university students. They even say that many of their management team are people who started out working for them part time as students and chose to stay on and develop their career.
Another reason you might like a student job with Vue is they may be able to help you out during the holidays. Many students face the problem of working a part time job during term time and then when the holidays arrive, they either have to remain in their university town to continue to work, or many simply quit the job so they can return home for a while. Well, with Vue, if you have a cinema close to your home town, they may be able to transfer you there for the period of your holidays so you can continue to earn and keep your job open in your university town.
So, if you fancy a student job in a cinema working in a fast moving, dynamic and fun environment where staff are encouraged to put their ideas forward, take a look at our company profile for Vue.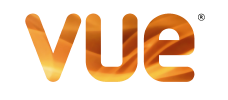 Jobs At Other Cinema Chains In The UK
As well as the three large cinema chains mentioned above, there are also many other cinemas across the United Kingdom where students might be able to find vacancies. Here's a list of the main ones:
Curzon Cinemas – Mainly in the south, in and around London but in the north, there are also two in Ripon, and one in Richmond, North Yorkshire. In Cheshire, there is a branch in Knutsford. Curzon Cinemas specialise in arthouse films.
Empire Cinemas – There are 17 Empire Cinemas outlets across the United Kingdom.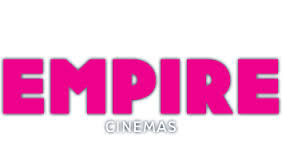 Everyman Cinemas – Students at university in London or Leeds could explore opportunities with the Everyman Cinemas chain. Everyman Cinemas offers a full, licensed bar and run film festivals and Q and A sessions. With further cinemas planned for the north of England, they could be recruiting close to you in the future.
Merlin Cinemas and Scott Cinemas – If you are studying in the southwest of England around Cornwall and Devon, a student job with Merlin Cinemas might be what you are looking for. Scott Cinemas are a small chain based in Devon.
Moviehouse Cinemas – Are you at university or college in Northern Ireland? If so, check out possible part time opportunities for students with Moviehouse Cinemas.
Picturehouse Cinemas – Part of the Cineworld group, if arthouse cinema is your thing, student jobs might be available with Picturehouse Cinemas.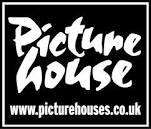 Reel Cinemas UK – 15 cinemas around the United Kingdom, mainly in the north.
Showcase Cinemas – Showcase Cinemas are based mainly around England but there are also a couple in Scotland and one in South Wales. Aiming to provide a more upmarket experience, a student job with Showcase could be a rewarding prospect.
Jobs In Independent Cinemas
Not all cinemas in Britain belong to a larger, national or multinational group. There are many independent cinemas where film buffs might be able to get part time student jobs. Independent cinemas tend to be able to pick and choose their films so if Hollywood blockbusters are not your idea of a quality film, why not consider employment in independent cinemas instead? There are hundreds throughout the United Kingdom. Here is an Independent Cinema Office list to get you started so you can see if there are any close to your student area.
Types of Cinema Jobs
Cinema jobs can be full time, part time, temporary, seasonal or permanent, making this type of work a good option for students looking to earn some extra cash. Graduates can choose to go into management roles, oversee HR duties, film booking, marketing and sales. There is a whole variety of options for graduates.
Customer Assistant
But, chances are, you are a student just looking for part time work to boost your bank account. If this is you, then you will probably be working in an entry level job. This type of job is often given the title of customer assistant or team member.
So what duties would you be expected to carry out while working as a customer assistant or team member in a cinema? Well, it is your job to make sure all customers who come through the doors of the cinema enjoy themselves. Obviously, you can't control whether they enjoy the content of the film but as a team member, the company you work for will expect you to make sure the customer enjoys their experience at that cinema and keeps coming back time and again..
Customer assistants or team members are responsible for meeting and greeting customers, showing them to the right theatre for their film and also pointing out the right seats. But that's not all. As a student working as a customer assistant, you should never be bored. You will also be asked to work in the box office, selling tickets for popular films. You will be responsible for tidying up the theatres between showings and cleaning the screens.
Working in a cinema is a very hands on job. You will also sell retail products, serve food and drink and carry out other duties in the cafe areas. Companies such as Showcase also have full bars that specialise in cocktails, so you could pick up some valuable experience here.
Customer assistants are the face of any cinema so students working in this role need to be smiley, energetic, hardworking and friendly but professional. Ideally, you will be a film lover and be able to discuss films with your customers and convey your enthusiasm for them. If you can show initiative, if you love to work in a fast moving, constantly changing environment and you are confident in dealing with customers and their queries, a student job in a cinema could well be perfect for you.
Student Jobs In Cinemas – The Advantages and Perks
As well as working hard for your wages, working in a cinema while you are a student brings with it a few perks and advantages.
Indulge in your passion for film
Chances are, if you are wanting a cinema job, it's because you like films and many cinema companies offer their staff free entry to films…and some will even let your family and friends watch for free, too. and while you're watching your favourite films, you're going to need maybe a drink and some nibbles. These are often discounted, too.
Promotion opportunities
The big cinema companies have their own training programmes and even if you don't intend working in a cinema after graduation, you will still go through some of the training modules, meaning you have the chance to pick up some valuable, transferable skills that will benefit you in your future graduate career – working under pressure, working as part of a team, making on the spot decisions. If you do choose to stay on, the main companies have various management training programmes depending on the area you want to specialise in.
A good boost for your CV
Well, we can't not include the old CV booster. Any job you work in as a student is going to look impressive on your CV when potential future graduate employers look at it. they want to know you have been proactive while you've been at university. They want to know you have some experience in taking responsibility. If you have enjoyed working in a cinema and your management team were impressed with you, then your references are also going to look good.
So what are you waiting for? Check out our company profiles for the big cinemas and see what opportunities might be open to you:

Leave a comment
You must be logged in to comment on this article.