Accountancy Apprenticeships Guide
Introduction To Accounting Apprenticeships
If you're over 16 and have a passion for numbers then accounting apprenticeships are one way into jobs in accountancy in the UK. You might even be able to specialise in disciplines such as Chartered Accountancy Apprenticeships and Management Accounting Apprenticeships.

You can usually complete all levels of an accountancy apprenticeship in less than five years and can command a good salary once you are qualified. Even before you are fully qualified, you'll still get paid an average of around £170 a week while you are on an accounting apprenticeship in the UK.

From the 'Big Four' professional services firms of PwC, Deloitte, EY and KPMG right down to the smallest of accountancy practices nationwide, there could be an apprenticeship in accounting on offer right near where you live.


More info
KPMG
Birmingham, Bristol, Glasgow, Leeds, London, Manchester and Reading
3 or 6 year KPMG360 Apprenticeship Programme
The KPMG Apprenticeship programme provides the opportunity to work across functional sectors, giving you depth and breadth of experience. And we don't just mean fantastic, hands-on experience – you'll also have access to leading training and development programmes, and you'll be able to join our employee networks, societies, and sports and leisure clubs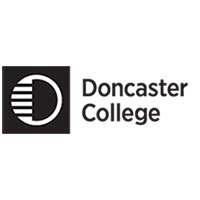 More info
Doncaster College
South Yorkshire
12 months
At Doncaster College, apprenticeships really do deliver for you. You get to build up knowledge, skills, and work towards a qualification, which employers want to see on your CV, enhancing your job prospects.
Doncaster College offer an Accounting Level 2 Intermediate Apprenticeship.
How Accountancy Apprenticeships Vary?
All accountancy apprenticeships revolve around finance, but the tasks you do on a day-by-day basis could be much more varied than you think.

The typical finance office contains a number of different roles, so, on an apprenticeship in accounting you'll learn about all aspects of finance departments - such as bookkeeping, processing invoices, bank reconciliation, payroll, purchase ledger, sales ledger, credit control, VAT and tax - so that you understand how to be fully compliant in keeping financial records and filling out accounts in the correct way.


What Is Involved With Apprenticeships In Accounting?
As an accounting apprentice you'll work at least 30 hours a week, but many employers will require that you work on a full time basis. Although more of your time will be taken up if you find that sort of company with accountancy apprenticeships on offer, they will often pay you more than the minimum national wage which apprentices are entitled to.

The best route into accountancy jobs is by doing an internationally recognised qualification with the structured programme of the Association Of Accounting Technicians ( AAT).


Intermediate Level Accountancy Apprenticeships
On an Intermediate Level Apprenticeship in Accounting you will get a broad understanding of the finance world and could get hands-on experience in an accounts office or for an accountancy practice. You could be working in one or more of these different finance jobs:
Accounts Clerk
Cashier
Purchase Ledger Clerk
Sales Ledger Clerk
Depending on your employer and the structure of the programme a typical Intermediate Level Accountancy Apprenticeship will last for around 12 months.

What Qualifications Will I Gain In Intermediate Level Accountancy Apprenticeships? If you do your Intermediate Level Accountancy Apprenticeship with the Association Of Accounting Technicians then, once complete you will be awarded with the AAT Certificate in Accounting which is equivalent to 5 GCSEs.

Even at this lowest level of AAT accounting apprenticeships you can probably now expect to earn over £10,000 a year in trainee accountancy jobs.


Advanced Level Apprenticeships In Accountancy
Taking things to the next level you'll delve deeper into accounts functions on Advanced Level Apprenticeships In Accounting and could learn about specific things like writing off debt and analysing variances. Again, depending on the circumstances, and advanced accounting apprenticeship could take 12 to 18 months to complete and could see you working in more senior accounting positions such as:
Trainee Accounting Technician
Credit Control Officer
Assistant Accountant
What Qualifications Will I Gain In Advanced Level Accountancy Apprenticeships? Once you've completed an Advanced Level Apprenticeship in accountancy with the Association Of Accounting Technicians you will hold an AAT Diploma in Accounting which is the equivalent of 2 A' Levels.

At this Level 3 Accounting Apprenticeships stage, you can now expect to earn an average of at least £1,000 a year more than when you completed your Intermediate Level Accountancy Apprenticeship.


Higher Level Accountancy Apprenticeships
Higher Apprenticeships in Accounting are the cream of the crop and could see you gaining experience as an accounts manager rather than in a junior role. You could have jobs with big responsibility such as preparing forecasts and managing budgets.

What Qualifications Will I Gain In Higher Level Accountancy Apprenticeships? Once you've gone the distance and completed your higher apprenticeship in accounting with the Association Of Accounting Technicians over the course of one to two years, you will achieve their AAT Certificate in Accounting which is the equivalent of a foundation degree. If you complete the higher apprenticeship in England then you'll also have an AAT Diploma in Business Skills. You can now apply for full membership of the Association Of Accounting Technicians and will gain exemptions from certain stages of exams with professional bodies like ACCA, CIMA and the ICAEW.

Of course, you can now go off and apply for jobs with the Big Four or other employers, but another alternative is to set up your own accountancy practice. That way you could even end up offering accountancy apprenticeships of your own to help other young people get into the profession.

At this Level 4 Accounting Apprenticeships stage, you should now be able to find accountancy jobs which will page you anything from £15,000 to £30,000 or maybe even more...


Apply For Accounting Apprenticeships In The UK
Well, hopefully we've whetted your appetite and shown you that the world of accountancy isn't all about pen-pushing and bean counting, so why not get the ball rolling right now?

Below you'll find a constantly updating selection of the best apprenticeships in accountancy throughout the UK. If there's anything up for grabs in your area today, then don't delay, get your name down for one of the following accounting apprenticeships right now...


Enter your email address and we'll email you jobs like this!