About Us
" We're passionate about helping you fill your vacancies...
...We're passionate about helping students find jobs...
We're 100% committed to providing a service that will make you come back"
Employment4students is all about helping you find the ideal
candidates for your vacancies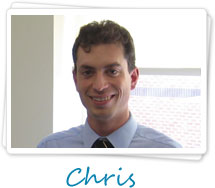 2 students at the start of university - without any money, and without jobs. That's how Employment4students was started, back in 2000. A few months later, with a website and a business plan the company started helping companies such as yourselves find students to fill their vacancies.
It wasn't until 2003 that one of the founders, Chris Eccles, could afford to spend more time on the business, and it started to expand. Within a few months, three others had joined, and Employment4students never looked back.
Focusing on our Jobseekers
Focusing on getting more jobseekers to the site, we kept on building up our candidate base year on year - and have now reached the lofty position as the most visited website specialising in undergraduate jobs (June 2013).
Our Achievements
We are audited annually by ABC (see our latest certificate) and participate in the annual NORAS research (the biggest piece of recruitment research in the whole of Europe), and keep a close eye on how many candidates we have on the site applying for your positions.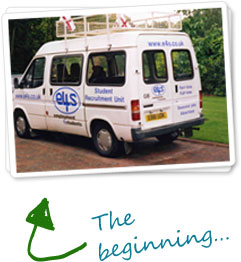 How did we get to this position?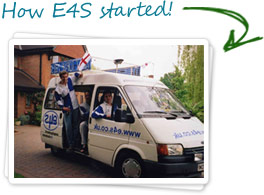 With 563,573 unique candidates visiting the site in June 2013? Well, in the early days we owned an Employment4students minibus - which was regularly seen flyering universities, blaring out job opportunities over the loudhailer, and ferrying students around. With the whole E4S team kitted out in our branded clothes, students from across the whole country got to hear about us.
Now we have relationships with careers services, we work with student organisations, and have posters across the whole country (to name but a few of our marketing methods!). We're constantly getting more students looking at the site, and we're going to continue marketing until every student across the UK knows about us.
Meet the team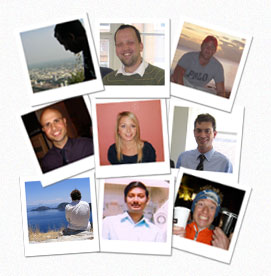 Although our team has grown we still hold the same values and run Employment4students in the same way. We are passionate about helping clients find students to fill their vacancies, and we are totally committed to helping students find jobs. We want to provide the best service we possibly can - and we are always striving together as a team to keep improving what we do.
This website is our vehicle for achieving all of this - for advertising your vacancies, and generating you applications. There is however nothing better than hearing success stories at first hand - a client who has received excellent applications, and talked to us enthusiastically about what we have provided, or a student who has found a job through the site.
Our Clients
Our client base now spans multiple industries, and ranges from the smallest one man band, all the way up to multinational household name organisations. We are lucky enough to work with some of the biggest accountancy companies, banks, telecommunications companies as well a huge range of other organisations.
If you have any vacancies, and are thinking about advertising, why not give us a call and speak to one of the team. We'd love to hear more about what you are looking for, and to see if we can propose a solution. We're here to help you recruit - it's that simple (and we love what we do!)
Call us now on 0845 838 0595 or drop us an email to find out more!